UK leadership in Renewable Energy being discussed as catalyst for growth in post-Brexit economy
2:53 pm, Tuesday, 12th September 2017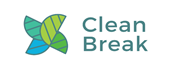 Following the announcement from North East Lincolnshire Council (NELC) of plans to regenerate the Greater Grimsby area, with a multi-million pound investment drive, some of the country's biggest and most influential energy officials – drawn from central government to large international businesses – will be gathering during the Clean Break Summit on the 14th September 2017, to discuss the prospect of Grimsby becoming the UK capital of the renewable energy industry.
With 36% of installed capacity the UK is already the global leader in offshore renewables- now Grimsby wants to capitalise on recent investment and its strategic position by staking its claim in becoming the capital for innovation, research and development in not just windfarm technology but across the clean energy sector.
The region recently set out it's stall in the Greater Grimsby Town deal proposal to Government that looks at growing the local economy by £216 million per year and creating over 5,000 jobs, whilst also building upon the great maritime tradition of the area . Despite many false dawns the town's new vision is built on its increasing attractiveness to companies looking to research, develop and deliver clean sources of energy such as DONG Energy, Siemens and ENGIE.
Associated British Ports, DONG Energy UK and ENGIE are all working in conjunction with NELC to make sure that this exciting project ensures the long term economic growth for the area, but also guarantees that this growth is sustainable and friendly to our fragile environment. They are passionate about the Greater Grimsby area and share the council's vision of redeveloping the area into a key strategic hub for investment in renewable energy.
The Clean Break 2017 Summit is an annual nationwide policy forum being hosted in Grimsby in its first year. It brings together Government and sector representatives to discuss how investment in renewable energy can best be channelled in supporting both national economy and local growth. Keynote speakers for this first conference include
•           Department for International Trade speaking about renewables as a golden opportunity for post-BREXIT UK investment
•           Department for Business Enterprise and Industrial Strategy on how Government will be supporting greater investment and local authorities in this sector to support growth through a range of new measures
•           The Managing Director for offshore renewables for the newly privatised Green Investment Bank will for the first time be speaking about their plans for investment in this sector
•           Matthew Wright, recently appointed Managing Director of DONG Energy- the UK's leading investor offshore windfarm development (£6 billion to date with investment set to double by 2020) will be setting out his vision for the sector
In addition to hosting the summit the overarching plan to reinvent the area through a multi-million pound investment scheme, will also ensure that Grimsby's great maritime heritage is safeguarded. It will build on the skills and resources which are unique to the population of Grimsby and offer new homes, social opportunity and an economic output.
Cllr Oxby, Leader of the Council, said: "We have a clear energy vision in North East Lincolnshire – to be nationally and internationally recognised as the UK's leading region for low-carbon energy and the UK capital of the renewable energy industry. 
"To invest and grow the whole of the south Humber, we need to work together. Administrative boundaries shouldn't be the dividing line between us when investment, jobs and opportunities present themselves.
"By working together, in partnership, we'll be able to deliver the jobs, the housing, the land and the infrastructure that's needed to provide inclusive growth for a sustainable long term economy."
Rob Walsh, Chief Executive of the Council, said: "We're delighted we've attracted so many people from across the UK and beyond to the summit. It will give us a chance to not only debate a whole series of important issues around the energy agenda, but also give us an opportunity to show delegates what North East Lincolnshire has to offer, and make the crucial links for future strong working together. This summit builds on the work we've already carried out with industry leaders, work which I'm confident will reap benefits for our area."
A spokesperson for ENGIE said: "Since 2010, when our regeneration partnership with North East Lincolnshire commenced, we have been proud to help play our part in the regeneration of the region and to help support the creation of strong foundations that are needed to tackle a significant number of key outcomes essential to the regions long term health, well-being and prosperity.
"As a global leader and key player in the energy transition we see North East Lincolnshire Council with its talent, ambition and approach to working collaboratively with business as a significant opportunity to create a dynamic energy hub in the UK. A hub that helps deliver local jobs, helps nurture new innovation in energy services and technology, helps provide long term career and education opportunities for its citizens and ultimately supports the outcomes of health and well-being and prosperity in the region."
Matthew Wright, Managing Director for DONG Energy UK, said: "We're proud to be supporting North East Lincolnshire Council in this drive to make the region a leader in renewable energy. Offshore wind has already come such a long way and we truly believe it can become the backbone of the UK's energy transformation – creating high-quality jobs, opportunities for education and skills training, as well as further investment in community regeneration. Our success in the recent CfD auction is a breakthrough moment for offshore wind in the UK and will enable us to strengthen our commitment to the Humber region even further."