​VE Day 75th Anniversary – Friday 8 May 2020 – Keep calm and stay at home
11:18 am, Wednesday, 6th May 2020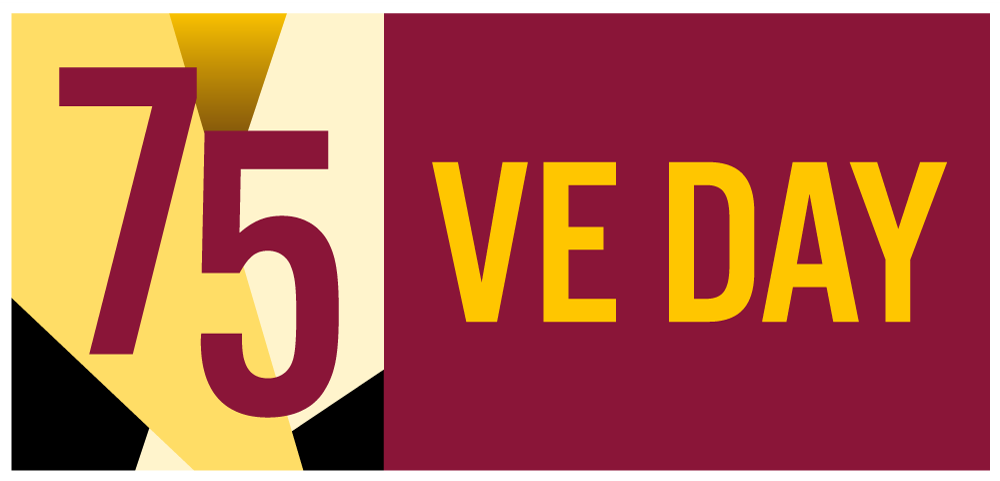 Friday 8 May 2020 marks 75 years since Nazi Germany's formal surrender at the end of the Second World War.
On VE (Victory in Europe) Day in 1945, millions of people took to the streets to celebrate peace after years of devastating war.
Due to the ongoing COVID-19 pandemic and the government restrictions on movement and gatherings, this year's VE Day 75th Anniversary celebrations will now be different to what many of us had planned.
As previously reported, the Armed Forces major events team (AFMET) have organised for a big V to appear in the sky over Cleethorpes from 9pm on Friday that will be able to be seen from miles around.
But if you're looking for things to do at home, there's various resources online.
English Heritage have a "Party Pack", which includes the Spotify playlist, take a leaf out of the "Strictly" book and learn how to Lindy Hop, and recipes for Ginger Beer, Lemonade, Cheese and Marmite Swirls and Carrot Scones. Search for English Heritage VE Day online.
While Government resources https://ve-vjday75.gov.uk/plan-your-ve-day-party has cut out and colour in bunting and pictures, recipes for Homity Pie and Spam Hash amongst others, and their own party play list.
AFMET have also launched a competition for the best dressed house with the chance to win afternoon tea for four at Blighty's Café – visit their Facebook page, Armed Forces Cleethorpes, to find out more.
The national commemorations taking place on VE Day include:
two special programmes on BBC One
A two-minute silence of remembrance at 11am
The 'Nations' Toast to the Heroes of World War 2' at 3pm – A chance to stand at home and raise a glass of refreshment of your choice to toast – "Those who gave so much, we thank you"
A pre-recorded televised address from Her Majesty The Queen at 9pm.
Cllr Philip Jackson, leader of the council, said: "We'd normally be having street parties and celebrations throughout the borough as well as taking time to remember those who lost their lives in the Second World War. This year will look and feel very different as we continue to be separated, in many cases, from the ones we love because of the restrictions. Despite that, I hope people have a fantastic weekend, but whatever your plans, please remember to follow all the government's guidelines to stay at home, protect the NHS and save lives."