We're supporting national Clean Air Day… will you be?
9:08 am, Wednesday, 13th June 2018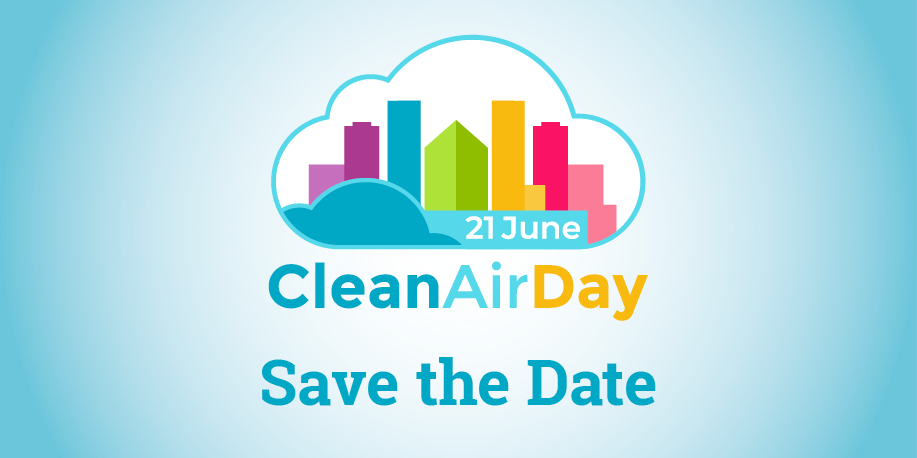 North East Lincolnshire Council and its regeneration partner ENGIE will be supporting Global Action Plan's national Clean Air Day on Thursday 21 June.
On Friday 15 June join both Council and ENGIE staff for a free event in Freshney Place Shopping Centre, building up to Clean Air Day on 21 June, which will include:
• Pledge making for National Clean Air Day on 21 June
• Information and advice on energy saving tips for your home, Home Energy schemes available and how to get cheaper energy bills
• Sustainable travel and transport information
Air pollution is real and harms the health of millions. But there are lots of simple things we can do to improve air quality and look after our own and other people's health.
Clean Air Day is a chance to find out more about air pollution, share information with others and help make the air cleaner for everyone.
Cllr Matthew Patrick, portfolio holder for Environment, Transport and Energy, said: "The pledge wall once complete will show the commitment across North East Lincolnshire for a cleaner and greener environment and reinforce the commitment to a greener more renewable focus.
"We're pleased to be supported by our regeneration partner, ENGIE, who this year is a Clean Air Day partner, and Freshney Place Shopping Centre."
In advance of this year's Clean Air Day researchers at the University of Oxford and University of Bath have produced new research – "The health costs of air pollution from cars and vans".
The researchers found that the health damage associated with diesel vehicle emissions are around 20 times greater than electric vehicles and at least 5 times greater than those associated with petrol vehicles. The total health cost to the UK from cars and vans is £6 billion each year, with almost 90% of this coming from diesel vehicles.
Using the data from the academic report, we have imagined three alternative transport scenarios and the impact that they could have:
• If every new car in 2019 were electric it would save more than £325 million in health costs in the first year
• Swapping one in four car journeys in urban areas for walking or cycling could save over £1.1 billion in health damage costs per year
• Switching 1 million cars from diesel to electric would save more than £360 million per year in health costs from local air pollution
For more information, to get involved or access the free resources for Clean Air Day 2018 visit https://www.cleanairday.org.uk/.