Winter weather preparations going to plan
5:12 pm, Tuesday, 6th November 2018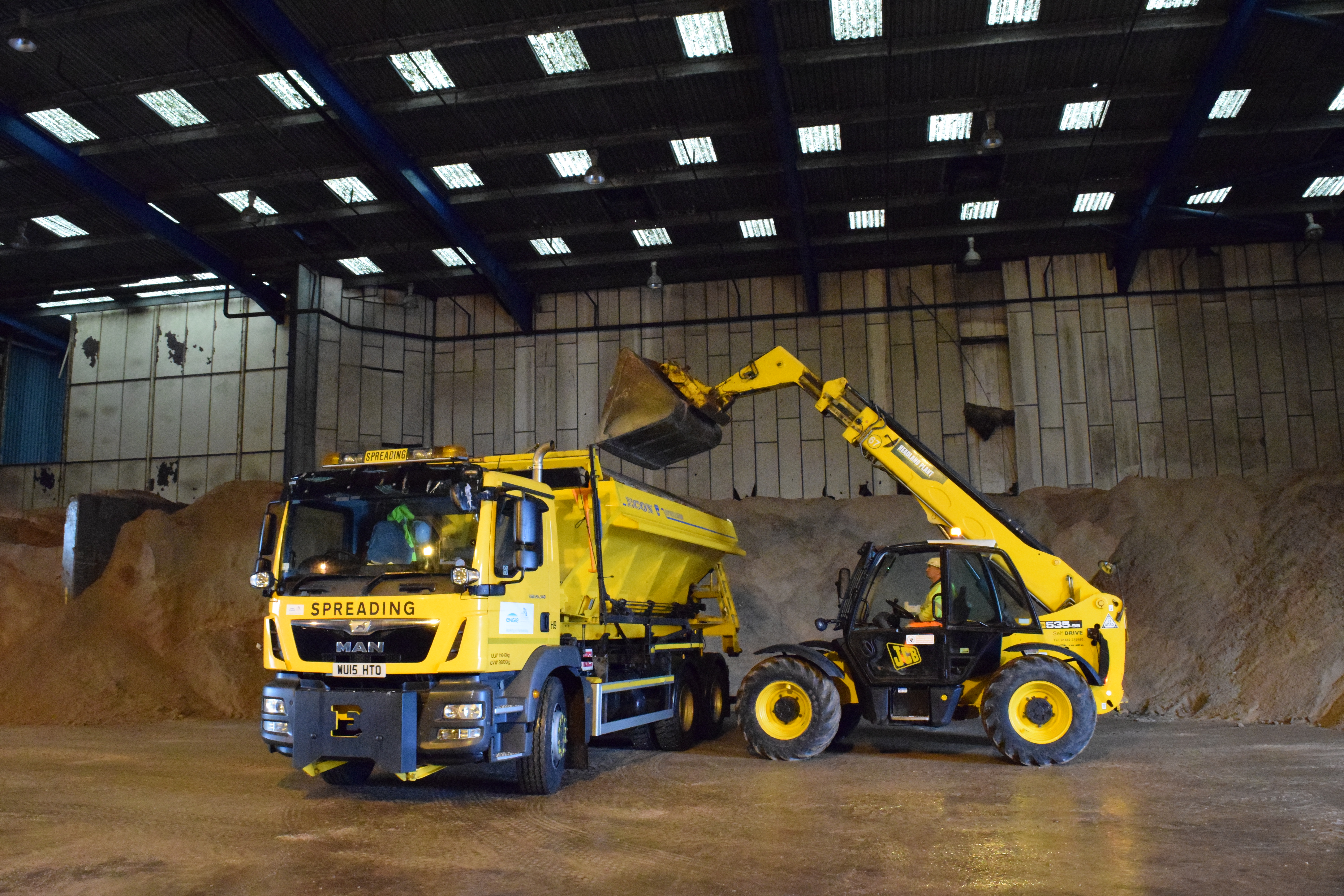 The gritting vehicles have been tested, the drivers are trained and the salt delivery has arrived ready to keep motorists moving this winter in North East Lincolnshire.
The council and ENGIE have been gearing up ahead of this year's winter season. Stocks of about 900 tonnes of gritting salt had been held in stock, with a further 2,000 tonnes having been delivered in recent weeks.
Last winter the local authority used 2,400 tonnes of rock salt across the 293km of treated roads in the borough. Gritter drivers completed a total of 91 runs throughout the last winter period.
This was an increase of about 1,000 tonnes of salt used compared to the previous winter following several spells of particularly cold and snowy weather.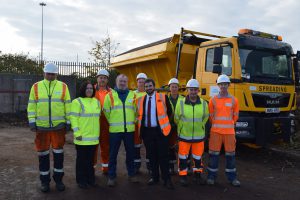 Winter prep you can do                  
As the cooler weather arrives it is worth also doing your bit and checking your vehicle is safe and ready for winter.
Now is a good time to top-up your screen wash, make sure there is the correct amount of tread on your tyres and they are inflated properly.
Top up anti-freeze and don't forget to carry emergency supplies like food, drink and warm clothing.
There are also a number of ways which you can help make the job of the winter service team easier, including:
Pulling over in a safe location if a gritter is coming up behind you and allowing the gritter to pass
Check the local and regional weather forecasts before travelling
Park your car on your drive or pull up as close to the kerb as possible to allow the gritters to pass safely and with unrestricted access
In the event of severe weather, there are some really simply things you can do to make winter easier for everyone.
Check on relatives and neighbours – especially those that are older or vulnerable
Only use your car if absolutely necessary, and try to stick to main roads
Keep an eye on social media for advice and weather updates from the local authority and the Met Office
Councillor Matthew Patrick, portfolio holder for environment, said: "Each year we take time to test the gritting vehicles, stock up on salt and make preparations so we are ready for any bad weather.
"It is important that residents do their bit to help make winter more manageable. Driving sensibly and looking out for older and vulnerable neighbours and relatives is key.
"Winter is coming, and we're ready for it."
For more information about local gritting routes and winter weather advice visit www.nelincs.gov.uk/winter.
The latest updates are also posted on the Council's Facebook and Twitter accounts.
You can sign up for the Met Office's cold weather alerts at www.metoffice.gov.uk/health/yourhealth/cold-weather-alerts.