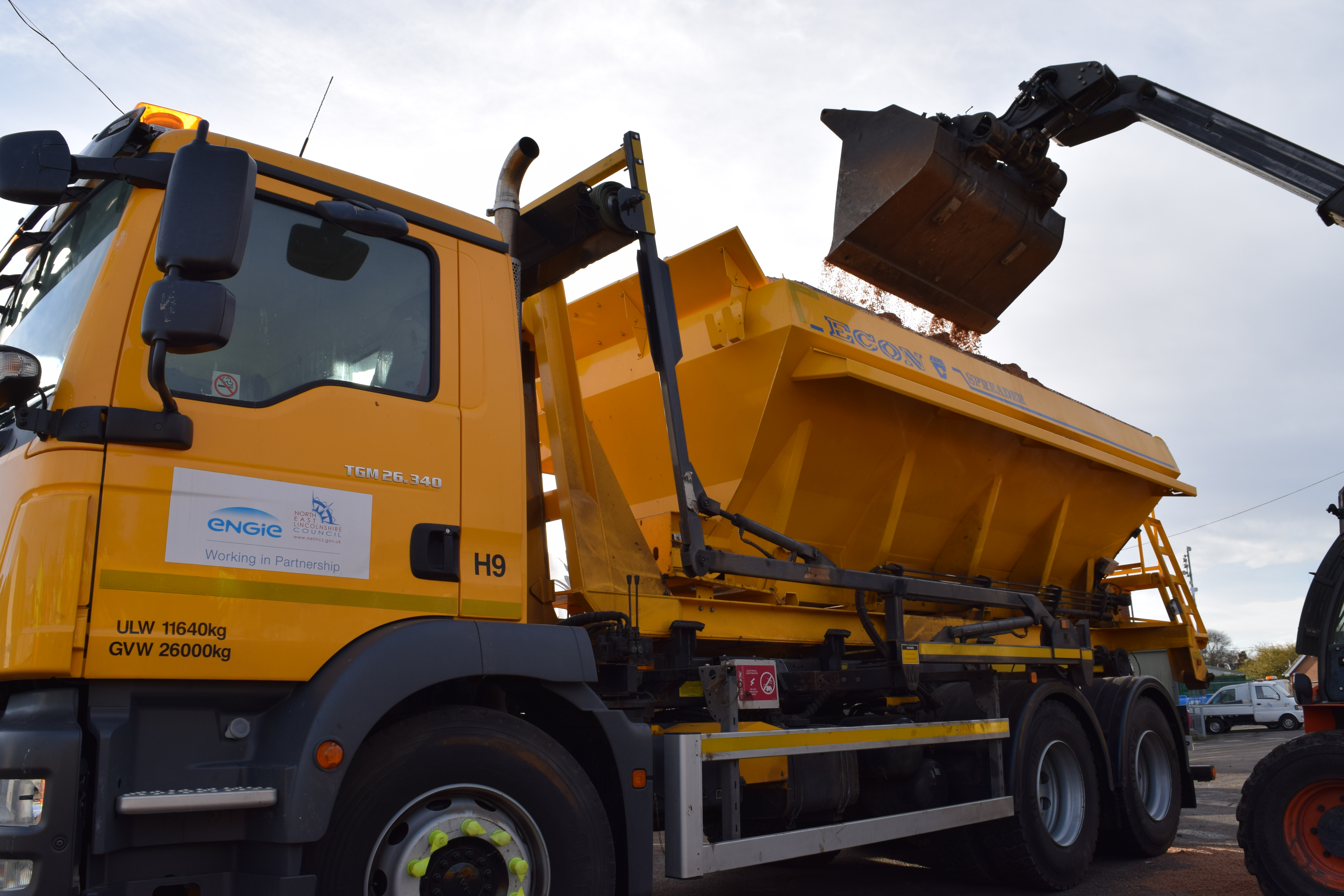 All North East Lincolnshire Council household waste collections were suspended today (Wednesday) due to the bad weather.
The wintry weather is set to continue and a decision will be made at 7am tomorrow (Thursday) about the day's green bin collections.
Households that were due to have their general waste collected today will have it collected tomorrow as long as the weather has improved enough for collections to resume. Green bins will need to be out by 7am.
General waste collections that are due to be made on Thursday will be made on either Thursday or Friday. Please have your bins out by 7am.
Further updates will be made on Thursday.
All garden waste and dry recycling collections remain suspended until further notice.
The Customer Recycling Centres will be open and access to the 'bring to' recycling sites will be maintained if the weather permits.
Cllr David Watson, portfolio holder for energy and environment at North East Lincolnshire Council, said:
"We had no alternative but to suspend waste collections today due to the harsh weather.

"A decision about tomorrow's collections will be made at 7am and posted on the Council's website at www.nelincs.gov.uk.

"We have plans in place if the collections are cancelled to try and keep disruption to a minimum.

"Our staff have done a great job today in some of the worst wintry weather we've seen for some time.

"I'd like to thank everyone for their patience during the disruption and we aim to return to the normal routine as soon as we can."
A contingency plan is being put into place if waste collections are suspended on Thursday.
Household domestic collections (green bins) are the priority and bin wagons will be stationed at the following sites for people to bring their bagged rubbish to if collections are cancelled.
If the household collections are cancelled, the bin wagons will be at these locations between 7.30am and 2pm:
• Layby opposite Morrison's, near Cottages Plot, Laceby Road, Grimsby
• Carnforth Crescent, Grange Estate, Grimsby
• Entrance to Scartho Top, Matthew Telford Park, Grimsby
• St Nicholas Drive Shops, Wybers Wood, Grimsby
• Kirk Gate car park, Kirk Gate, Waltham
• Grimsby Leisure Centre, Cromwell Road, Grimsby
• Grimsby Fishing Heritage Centre, off Corporation Road, Grimsby
• Weelsby Woods, Weelsby Road, Grimsby
• Grimsby Town Football Club car park, Blundell Avenue, Cleethorpes
• Victor Street, near Ice House, Victor Street, Grimsby
• Boating Lake Car Park, Kings Road, Cleethorpes
• The Cloisters , off Church Lane, Humberston
• Oak Road, near British Legion, Healing
• Kennedy Way Car Park, off Washdyke lane, Immingham
Today's snowfall has caused disruption across North East Lincolnshire.
Information about disruption to council services is being posted at www.nelincs.gov.uk/heavy-snowfall-updates/
It will be a very cold and windy night with scattered snow showers but also some drier spells.
The gritting team will be treating the roads at 6.30pm and again at 4am. More information about the roads we treat and why is available on the winter services pages of our website.
The high winds on Thursday will increase the wind chill factor to a very cold -10 degrees centigrade.
Keep up to date with the latest forecast, travel news and weather warning information by tuning in to your local radio station:
• BBC Radio Humberside on 95.9FM, 1485AM and DAB
• Compass FM on 96.4FM
• Lincs FM on 102.2FM
For the latest forecast visit www.metoffice.gov.uk.
The Council is working with its partners to offer homeless people in the area accommodation, and are working with health sector colleagues to support the most vulnerable people in our communities that could be affected by the bad weather.
For more details about our Severe Emergency Weather Protocol for rough sleepers please visit www.nelincs.gov.uk/homes-and-property/housing-advice-and-assistance/