'You are capable of anything you set your mind to' – here's why one Cleethorpes runner signed up to the Ørsted Great Grimsby 10K
3:40 pm, Friday, 28th June 2019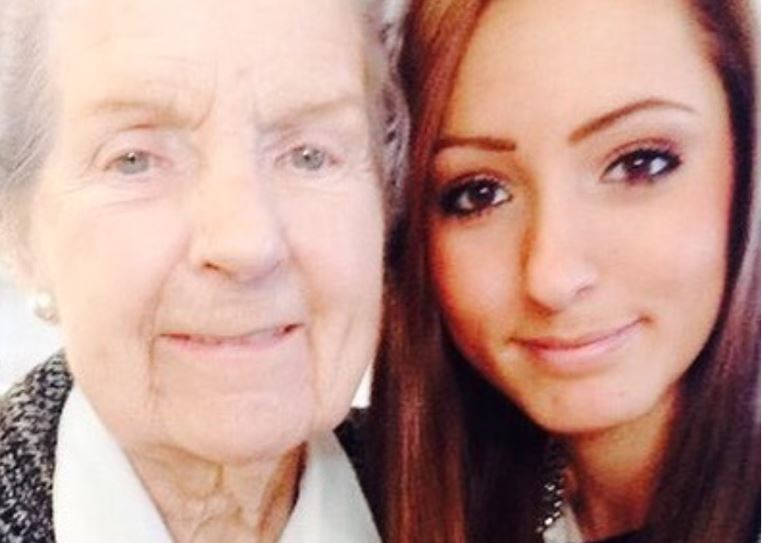 It's just a few weeks until the Ørsted Great Grimsby 10K and we've been speaking to Gemma Eaton, 26, from Cleethorpes who told us why running the 10K was about more than just fitness.
"In 2017 I decided to make a commitment to my health and used the Grimsby 10K as the goal to get me there," said Gemma.
"Initially, the training was challenging, but keeping the race in mind kept me motivated.
"Signing up for the Grimsby 10K gave me the opportunity to raise money for a charity close to my heart.
"My grandma (Jean), who I was really close to, suffered from a rare form of dementia called Lewy Body.
"She went through lots of testing to find out her specific diagnosis so I could see the benefits of running for a charity specific to this type of dementia because other people might be able to identify it and manage the symptoms without all the testing and angst."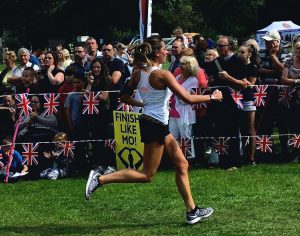 She added: "Because it's a smaller charity, I thought 'if I only raise £100, they will see the benefit'.
"I surpassed that and raised almost £300.
"To anyone who thinks they can't do the 10K, all I would say is, you are capable of anything you set your mind to.
"It doesn't come all at once, it comes over time."
She added: "It's about building mental as well as physical strength.
"During the race I ran past a care home and the residents were outside waving flags and cheering on the runners.
"My grandma was in a care home. It felt so personal and motivated me to keep going."
And Gemma didn't stop there as she decided to begin weight lifting.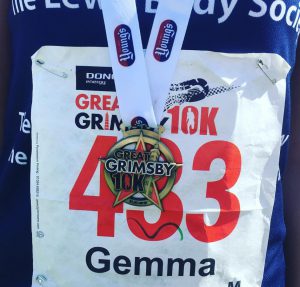 "Because the 10K had shown me that I could set and achieve goals, I felt way more confident to try other things," she said.
"People are often surprised because I don't look like a typical weight lifter.
"I work with online personal trainer Jake McArthur who sets me plans to help me along the way and keep things fresh."
Gemma said: "It's not all about benching big weights to look a certain way. It's about pushing yourself out of your comfort zone and learning what your body can do."
The 2019 Ørsted Great Grimsby 10K takes place on Sunday 21 July 2019 and starts at 10am outside Grimsby Town Hall.
The cost is low at just £17 or £15 for affiliated running club members which is why entries are filling up fast so anyone who would like to run is encouraged to sign up at Great Grimsby 10k quickly.
Runners receive a unique t-shirt and medal, exclusive to the race with a design based on Grimsby's fishing heritage.
Hundreds of volunteering opportunities are also created for local people making the Ørsted Great Grimsby 10k much more than a race. Volunteers can sign up at www.tape2tape.co.uk/volunteer.
You can follow the Ørsted Great Grimsby 10k using #GY10K on social media for news and race photos:
Facebook: Tape2TapeEvents
Instagram: @tape2tapeuk
Twitter: @Tape2TapeEvents