Have your say
Contents
Take part in live consultations
If you want to be kept up date with future consultations then subscribe to our mailing list .
Open consultations
The way we engage with you on major highways projects has changed. Many of our intentions for future projects are published in our Highways Strategy (PDF) or Infrastructure Delivery Plan (PDF) . The projects published in these documents are intended to go ahead at some point in the future but will be subject to us securing grant funding for any upgrades.
We are taking comments and suggestions for projects that have not yet made it to the drawing board to give you the earliest opportunity to have your say. It is possible that your comments may not be used if a project never goes ahead or the opportunity to bid does not arise.
Any project that has grant funding approved will also go through a formal consultation process on the draft design. The process for these schemes is short, straightforward to follow and available here: Major Projects Engagement Process (PDF)
It also details how elected members are involved in the process.
You can submit your pre-bid comments on our highways major projects survey .
The Council is considering a landlord and tenant friendly Selective Licensing Scheme within parts of the East and West Marsh areas.
It is intended to tackle the issues of crime, anti-social behaviour and poor housing conditions. We are consulting with residents of the area, landlords and members of the public so this is an opportunity for you to influence how the scheme will be developed and carried out. Your views will be considered and will help to shape the decisions made about the scheme.
We would like to know about the issues you have experienced in these areas, what you think of the proposal as well as the areas suggested for Selective Licensing.
Changes made to the business case
We have made some minor amendments to the selective licensing business case and have extended the consultation. If you have already submitted a response you can make new representations based on these amendments to consultation@nelincs.gov.uk.
You can find details of these changes within the business case.
Have your say
To have your say complete our survey:
Further information
For further information please read our summary and FAQs:
Drop in sessions
In the interest of public safety, we are cancelling all future drop in sessions. Any queries can be raised direct with Jacqui Wells on 01472 324775 or email direct on jacqui.wells@nelincs.gov.uk.
This consultation has been extended.
Many organisations have come together to re-launch Our Place Our Future, a survey for people who live or work in North East Lincolnshire.
Help us to understand how it feels to live and work in our area, the services that you use and the activities you undertake. What you tell us will help us to measure where you feel things are improving or getting worse, and understand how we can work better with you to tackle challenges and make the most of arising opportunities.
Your views are important and will be used to influence decisions, services and funding bids to help create a better North East Lincolnshire.
This survey closes on 15 February and you can give your views on nelincs.gov.uk/OurPlace
This survey can be completed over the phone. Please call 01472 324380 to arrange a suitable time.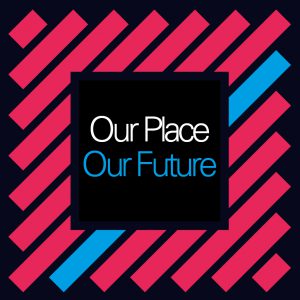 We want to know what you think our current and future priorities should be.
We want to hear from you about:
The services you think we need the most
What you think the Council should protect now and in the future
Ideas or comments about how the financial pressure on services should be handled.
This consultation closes on 29 January 2021 and you can give your views in our budget survey .
If you need to speak to someone to give your views or ask any questions or you need a copy of the survey posting to you, you can ring the Engagement team on 01472 324380 or send an email to consultation@nelincs.gov.uk. We can supply the survey in large print.
North East Lincolnshire Council is once again consulting residents on the local provision of services for children with Special Educational Needs and Disabilities (SEND).
This is the second annual consultation since the 2018 SEND local area inspection and gives residents the opportunity to share their experiences of local SEND services and offer ideas on how to improve what is already on offer.
The survey takes less than 10 minutes to complete and covers key areas such as education, health, and care.
Councillor Ian Lindley, portfolio holder for children, education and young people at North East Lincolnshire Council, said: "Our services are used by a lot of local people, all with different levels of need, and it's vitally important that we shape our services around our users and constantly challenge ourselves to improve.
"Over the last year our local families will have had some very new and different experiences, and we want to capture a flavour of how these experiences have impacted how they use our services.
"This survey is open to children and young people and their parents and carers, and I would urge you to get involved if you have an experience of our SEND services.
"This is a valuable opportunity for you to really shape our services."
The new SEND Local Offer website went live in December and is being launched on 25 January. This is a new, centralised hub of information for children and young people, parents and carers, and professionals.
To take part in the survey visit the 'Have your say'  section and select the survey that applies to you as either a child/young person, or parent/carer.
If you need to speak to someone to give your views, ask any questions or need a paper copy of the survey please ring the SEND team on 01472 323166 or send an email to sen@nelincs.gov.uk.
The survey closes on 22 February.
Contact details
Consultation, Municipal Offices, Town Hall Square, Grimsby, North East Lincolnshire, DN31 1HU
Email: consultation@nelincs.gov.uk
Telephone: 01472 313131
Opening times: Monday to Friday 9am to 5pm, except bank holidays