People can now enjoy local artworks from the comfort of their own home as Grimsby Fishing Heritage Centre launches a virtual tour of its galleries.
The virtual tour gives people the chance to view more than 50 contemporary art paintings by local artist Tony Codd currently on display in the Muriel Barker gallery, as well as a selection of more than 40 ceramic objects from the museum collection in the Elegance and Beauty exhibition in the Doughty Gallery.
Tony Codd – People, Places and Pubs:
Painter Tony Codd celebrates his 70th birthday this year with a retrospective exhibition of paintings and drawings of people, places and ordinary life. His work captures glimpses of moments in time and elevates everyday situations such as a trip to the pub or a walk in the park.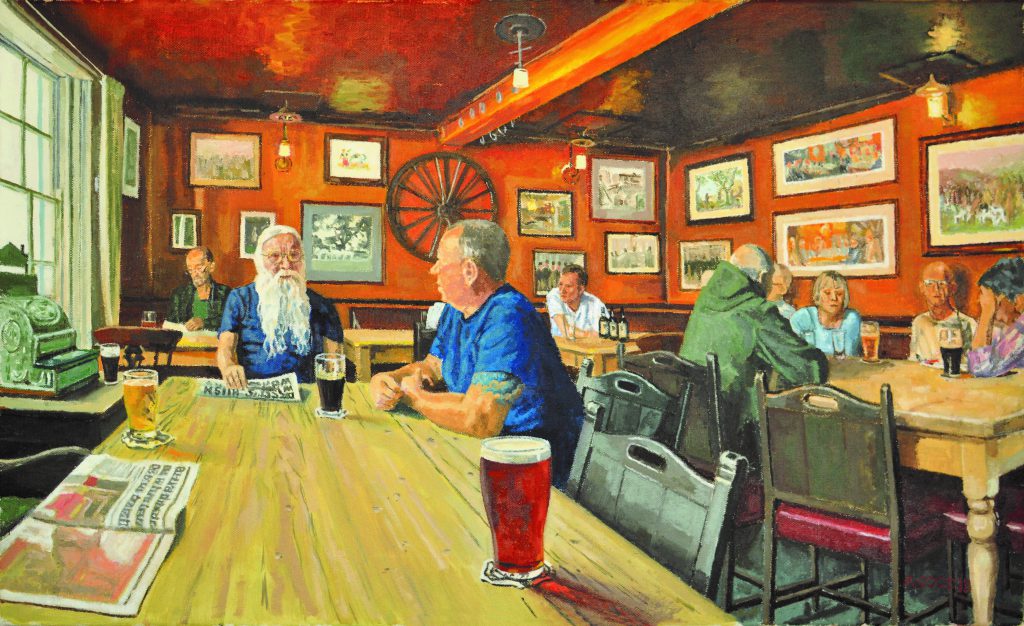 Elegance and Beauty – Ceramics from the Collection:
An exhibition featuring some of the ceramics from the collections of North East Lincolnshire Museum Service, including many pieces from the Doughty Collection.
Using 3D scanning technology provided by Bee3D Ltd, visitors can virtually move around the galleries viewing paintings and objects up close and in high definition.
The project represents the first of a series of projects by Grimsby Fishing Heritage Centre designed to bring the museum to life through digital content.
The virtual tour can be viewed at www.fishingheritage.com/collections/virtual-tour-of-the-galleries/
Councillor Callum Procter, portfolio holder for tourism, heritage and culture, said: "This is one of several projects designed to make sure people can enjoy heritage, even if they are unable to visit us in person.
"We want to make the museum as accessible as possible to as many people as possible, and this is a great way for people to experience the galleries and the amazing artwork inside them."
Louise Bowen, collections officer at Grimsby Fishing Heritage Centre, added: "Improving digital access to the Heritage Centre and our collections has been a key focus for us for some time.
"We want to ensure as many people as possible are able to engage with and be inspired by our museum. This is especially important given the current challenge of the COVID-19 pandemic."
Staff at Grimsby Fishing Heritage Centre are also working on a project funded by National Lottery Heritage Fund and Arts Council England, creating digital content to improve access to historic trawler Ross Tiger, which is currently closed due to COVID-19.
A further project, also funded by Arts Council England, will produce a series of loan boxes to bring the 1950s of Great Grimsby to life, with sights, sounds and smells of the museum.
For those still wanting to visit the museum or its free galleries, please pre-book by calling (01472) 323345. Face coverings must be worn at all times, unless exempt or seated at a table in the cafe.