FROM growing veg in floral planters to taking cookery classes and handing out recipe cards – a group of like-minded people in North East Lincolnshire are doing all they can to help residents eat cheaper and healthier food.
In addition to supporting Food Banks and community groups, the North East Lincolnshire Food Forum helps people manage their own food budgets and works with Grimsby's successful 'Green Futures' project to encourage healthy eating and weight loss. Green Futures is a community project based in Bradley with 3.5 acres of market garden.
Mary Vickers, the Community Food Co-ordinator for the North East Lincolnshire Sector Support Partnership, wants to highlight the work being carried out, which recently contributed to the Greater Lincolnshire area winning a major national award.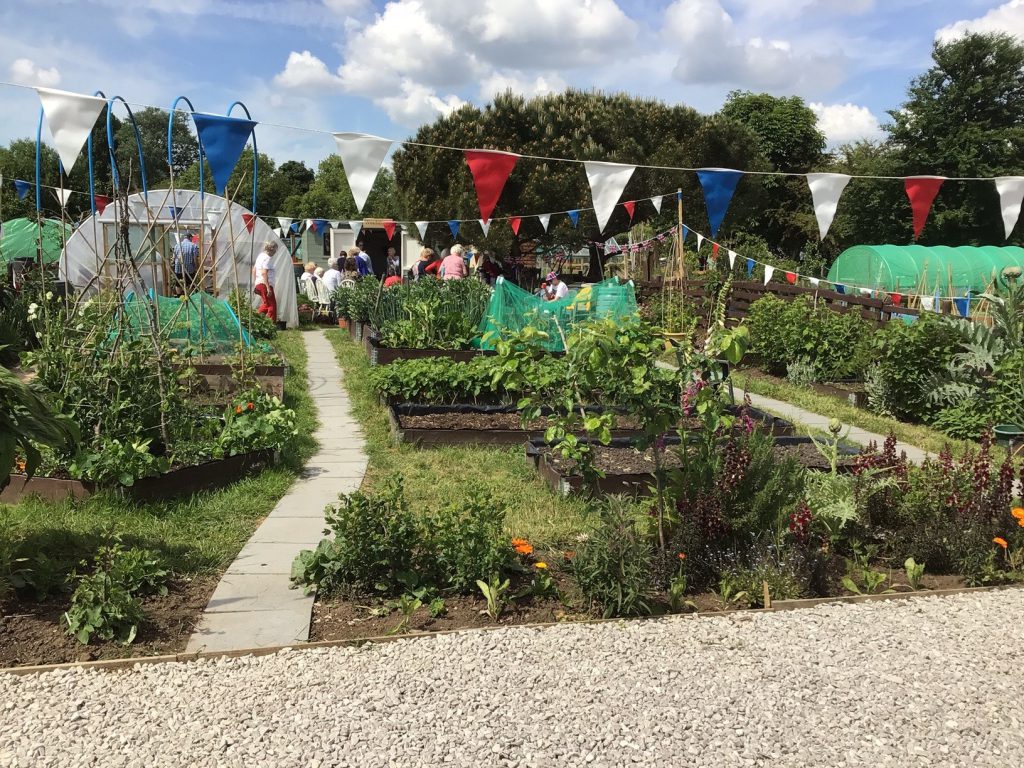 The Food Forum brings voluntary food providers, the Citizens Advice Bureau, health providers, private organisations and public services together. It is, says Mary, making headway in supporting people to move away from depending on food parcels and meals.
"It has been wonderful to see how we are able to work together to fund projects, but also look at real ways we can support our community, especially in the times we now face. For example, 'Can't Cook Want To Cook' was one project, funded by the Food Forum, which invited people to come along and see just how they can help to feed themselves and their families.
"Last year we were able to get enough funding to give away 375 slow cookers, along with sets of 17 recipe cards and videos. These went out via more than 20 voluntary organisations and we keep in contact with the householder to ensure they are carrying on the good work."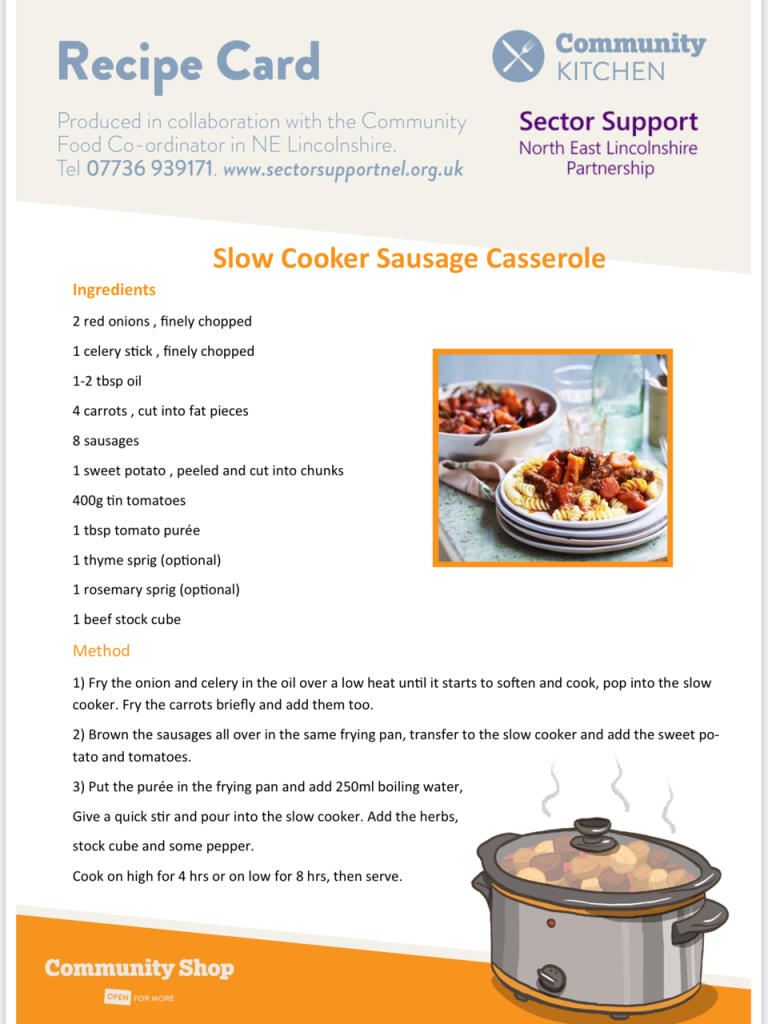 Nunsthorpe's Veronica Wilkinson says of her slow cooker: "It's brilliant. I can put it on first thing in a morning and tea is ready when we get home from school. We use it at least four times a week. I make casseroles, curries, chillies anything really. The recipe book is also good for giving me ideas. You can make cakes in them, but I haven't tried that yet. I've also found using the slow cooker a lot cheaper than using my oven, far more economical."
#CommunityGrowingNEL is another project that Mary is particularly proud of – supporting community groups to grow their own food.
"Allotments have been provided by North East Lincolnshire Council free for two years to the various community groups. This has now grown with others converting their own land to growing spaces. Some are now growing veg in some of our street planters. It's great to see," said Mary.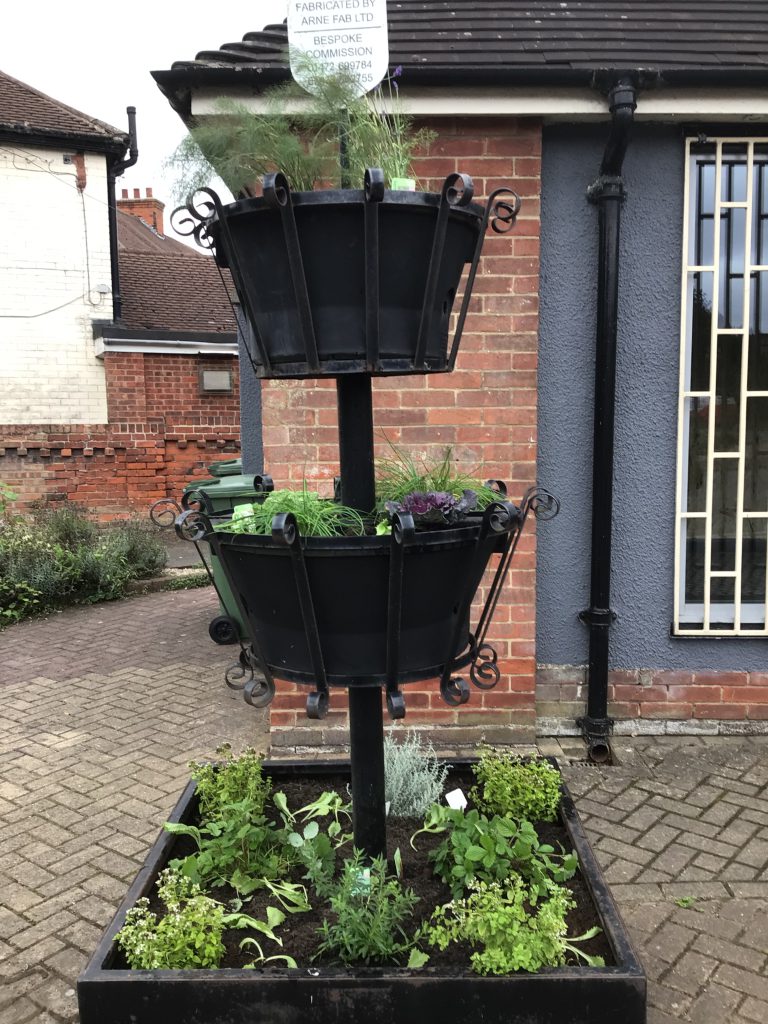 The work was recently included in a bid, which saw the Greater Lincolnshire Food Partnership win a prestigious Sustainable Food Places bronze award.
"We were delighted to be able to contribute to the winning of this award, being one of many areas across Greater Lincolnshire that are making real and determined efforts to help all areas of food manufacture, growing, buying and consumption. Our work locally is to ensure we involve as many organisations as possible to ultimately support all areas of our community to eat well and live well," said Mary.
Jason Stamp, the Food Forum's Chief Officer, said: "It is great that North East Lincolnshire is now an active part of Greater Lincolnshire Food Partnership. The award recognises the significant amount of work that has gone into growing the local food offer for the benefit of communities. We're delighted that it acknowledges the important role of charity sector organisations, alongside that of the public and private sectors, as well as acknowledging Mary Vickers' work and role as a Community Food Co-ordinator in North East Lincolnshire."
Cllr Ron Shepherd is North East Lincolnshire Council's Portfolio Holder for Safer and Stronger Communities. He added: "It is fantastic to hear of the work that is being carried out by Mary and the Food Forum. Working together to understand the issues and find the right support and solutions is key to success. It is vital that we encourage people to look at what they eat and the importance of their diet on the health and success of their families and our young people in the future."
For more on Mary's work and that of the Forum, or if you want to support in any way please email mary@nbforum.org.uk