The historic trawler Ross Tiger has reopened to the public after months of vital deck works.
The scheme, which started on Monday 5 September 2022, included removing the rotten timber deck to reveal the steel deck below which was then inspected, grit blasted and painted. Some of the timber was able to be removed for conservation and will return to the museum's collection.
Once these works had taken place, to allow the ship to safely reopen to the public, a walkway had to be installed to allow visitor tours to resume. This has now been completed, and, following the green light from health and safety officers, Ross Tiger is now officially back open.
Louise Bowen, collections officer at Grimsby Fishing Heritage Centre, said: "We are delighted to have completed these vital works. Removal of the decaying timber has provided the assurance that the steel decking below is in a sound condition. This is a testament to the shipbuilding engineers at Cochrane and Sons of Selby, whose skill and craftmanship has stood the test of time for over 65 years. Painting the steelwork underneath and laying a new temporary walkway means we can welcome visitors back onboard and begin planning for the next phase of conservation work on our historic trawler."
David Ornsby, operations manager at the centre, added: "The Ross Tiger is a cherished part of Grimsby's fishing heritage and has been much missed by visitors to the museum during these works. We know that our visiting schools and general public will be delighted to have the ship available again. The team, which recently won a Welcome Accolade from VisitEngland, will be back aboard and bringing the ship to life for visitors again. Although the temporary walkway will look different until a new timber deck can be funded, we can feel happier that the weather deck of the ship is much better protected and preserved."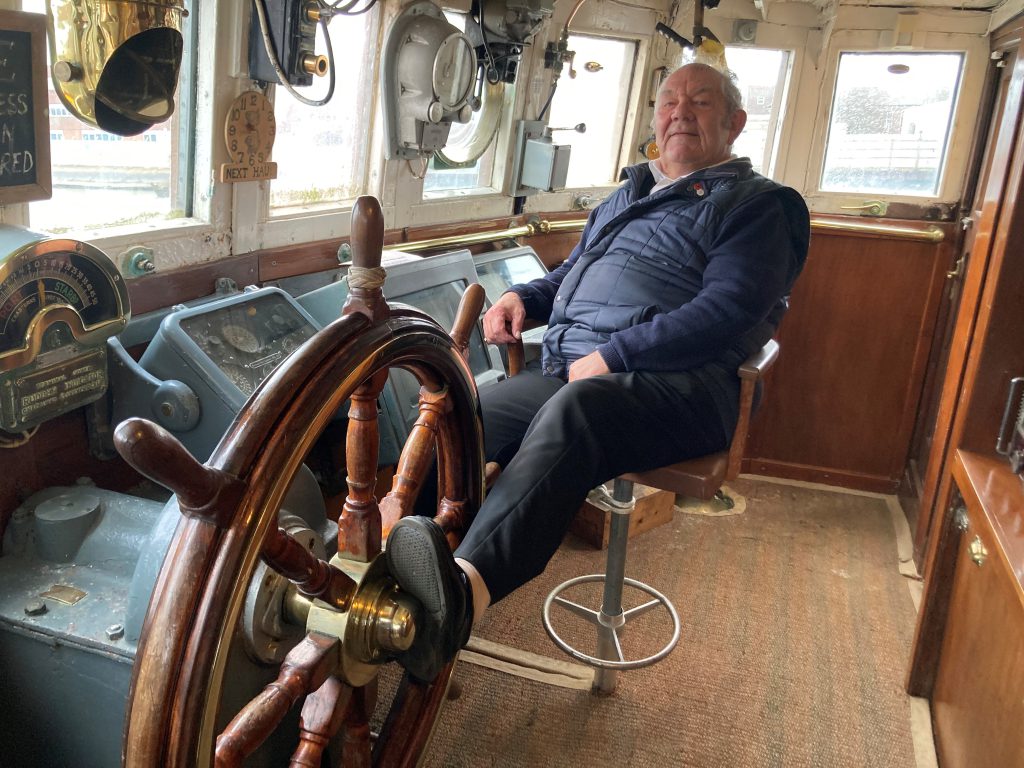 Various contractors have been involved in the major renovation project and North East Lincolnshire Council, along with Grimsby Fishing Heritage Centre and Equans, would like to thank them: Beckett Rankine Marine Consulting Engineers, Coopers Painting Contractors Grimsby, R & N Services, York Archaeology, Bacon Engineering Ltd and Hurst Conservation.
Take a look back at all the works that have taken place, including some facts about Ross Tiger, by visiting www.fishingheritage.com/ross-tiger-vital-deck-works
Find out more about the Ross Tiger tours at www.fishingheritage.com/tiger-tours