Are you eligible for a free 12-week wellness programme?
With free places funded by North East Lincolnshire Council, Lincs Inspire's Active Forever programme is a flexible, tailored scheme to suit you. It involves specialist power-assisted equipment, gym classes, swimming and more.
Those who join the Active Forever programme often have a medical condition and the low-impact activities offered help customers to better manage their symptoms, prepare for surgery, or stop the progression of their illness. Often the scheme leads to lower medication, less pain and an increased quality of life.
Hear the stories…
Michelle Durrant: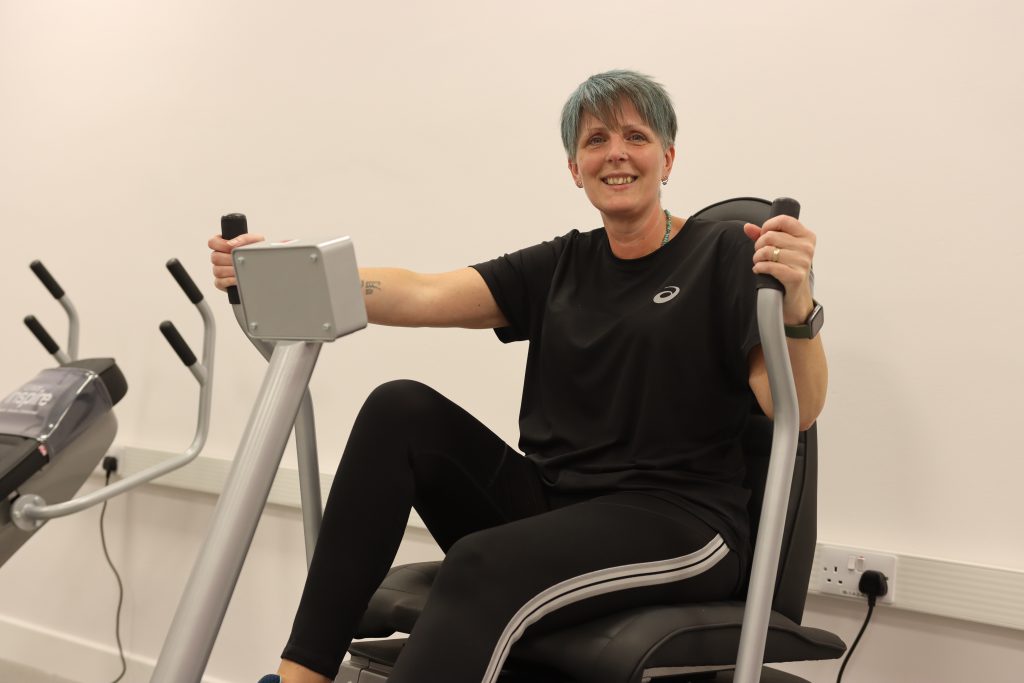 'I've now got my life'
Michelle was left unable to walk after she picked up a parcel at work and was left with a degenerative disc and a bulging disc. She has turned her life around since visiting the Wellness Hub.
Becoming emotional, she said: "I was stuck in bed for months. Eventually, I lost all use of my lower limbs and bodily functions, and I couldn't walk. I came here, I've been here two months, and look at me. I can walk, I can stand, I can exercise. Absolutely brilliant people here who care for you. They don't know you, but they care for you. They see somebody's eyes, they see the pain, and they come over and help you. So many different people and nobody ignores you, you're accepted – everyone's got something. I've had that from here. I can push the hoover, I can now walk down the stairs. I can't walk the dogs yet because they pull me, but I can sit in the garden with a book and actually sit on a chair for 20 minutes, instead of having to get up. I've now got my life."
Nancy Mason: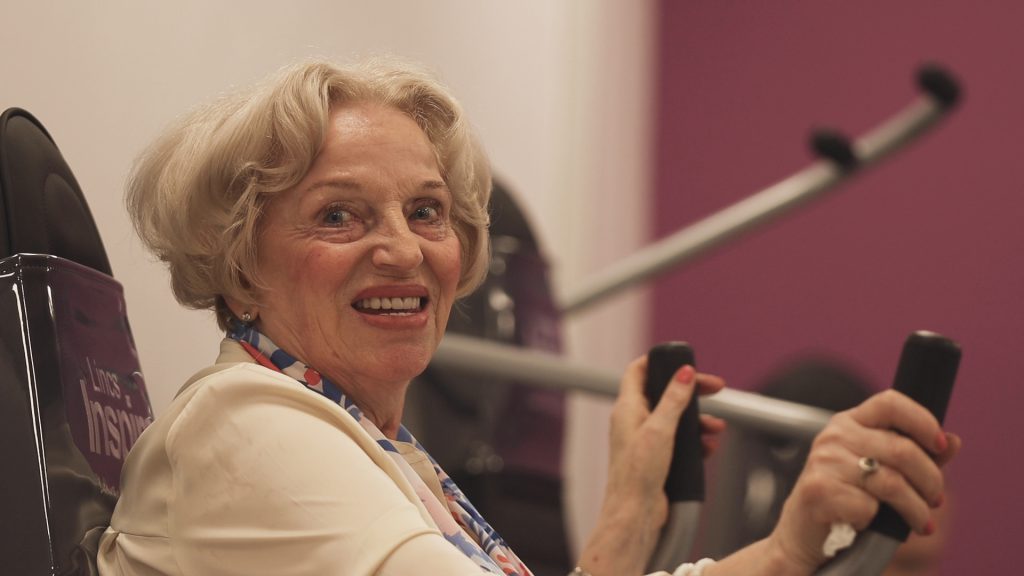 'You're never too old. Try it and you'll see how good it is for you.'
Nancy shares her experience of how much younger she feels after keeping fit and healthy at the Wellness Hub.
"People get fitter, people are happy, it's a wonderful place. It's wonderful for your health and wellbeing, it's wonderful for socialising. It's brought myself out to meet people and has made me quite fit. Each machine does something different for your body. As you're getting older, you slow down in different things, and you can't do certain things. Since I've been here, I revert back to what I used to be. I'm getting older, but in actual fact, my fitness is getting better. You're never too old. Try it and you'll see how good it is for you."
Tracy Copley: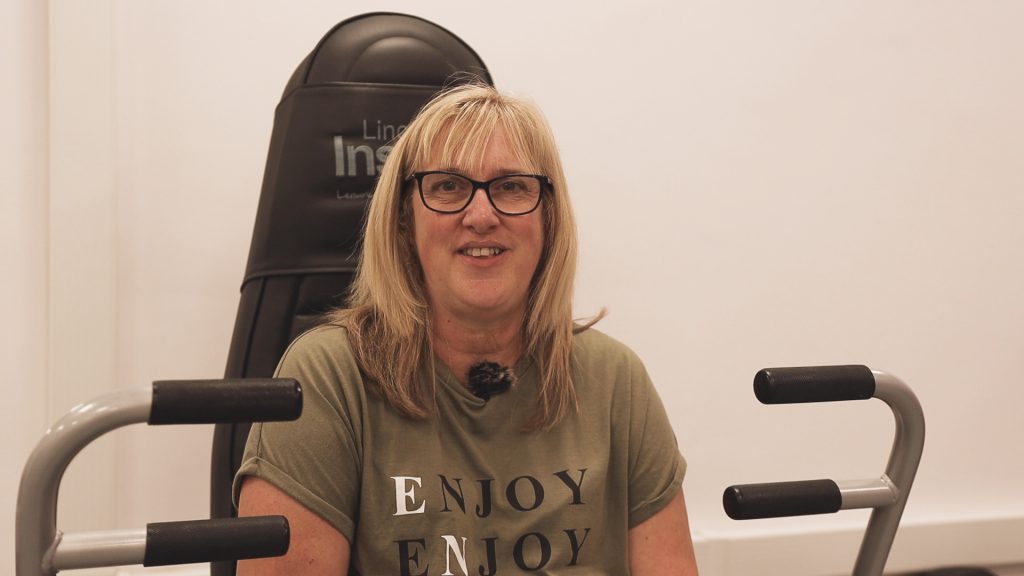 'It's been an absolute godsend to me'
Tracy suffers from Fibromyalgia and she's an undisputed fighter. Her GP referred her to the Wellness Hub and it's helping with her mobility and confidence.
"When I was 50, I was diagnosed with Fibromyalgia, and just walking my dogs around the block was an absolute effort for me. My doctor referred me here and it's been an absolute godsend to me. It's made me meet people with all sorts of conditions. I've made friends and my confidence has grown. It just gives you an all-body workout and it's so gentle that you're not realising how much it's helping you. On a day when you really don't want to get out of bed, I make myself get out of bed, come down here, have a laugh with people, and usually when I go home, I'm in a much better frame of mind. They'll encourage you and other people around you. You'll make friends with them, and it inspires you to do more."
Dawn Day: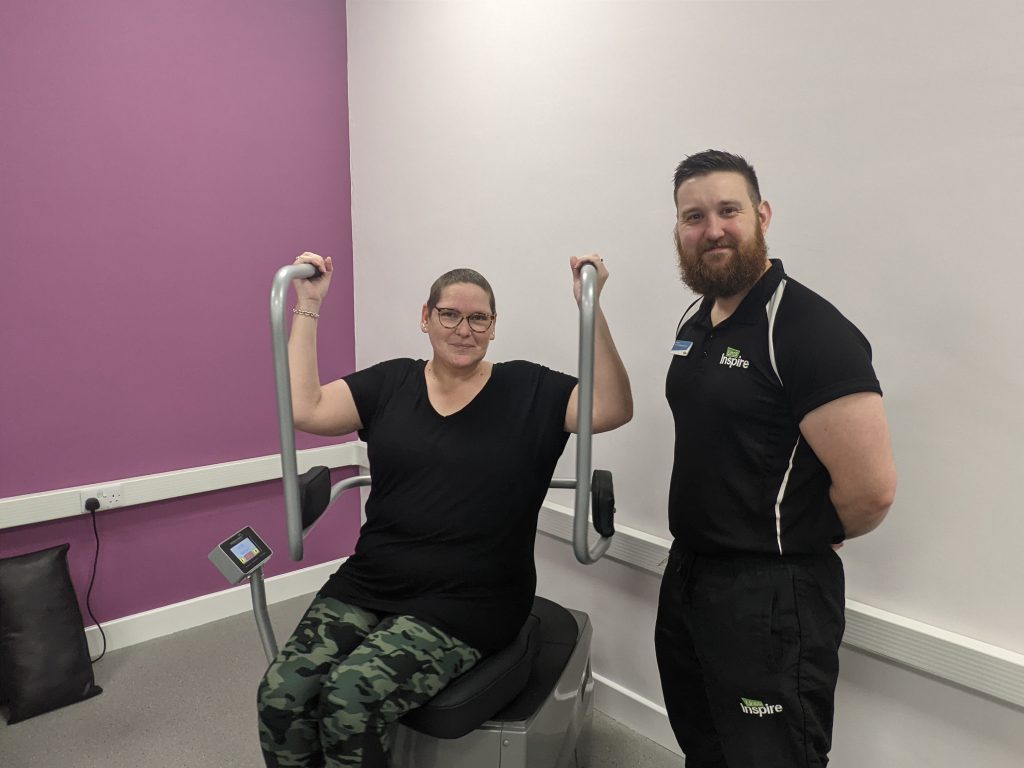 'It's unbelievable'
Dawn, 51, from Grimsby, was diagnosed with breast cancer in 2020. Having completed 18 weeks of chemotherapy treatment, Dawn was zapped of energy and, as a side effect of the treatment, was suffering with chronic fatigue.
Dawn had enjoyed an active lifestyle prior to the diagnosis and was determined to get back on her feet. After an initial visit to the leisure centre, she spoke to her GP to request a referral to the 12-week Active Forever programme.
"When I first came, I couldn't walk from the car park to the front door without being out of breath. But since starting I can walk around Weelsby Woods with my grandson, I went to Butlins and I was actually dancing – the things you take for granted! Chronic fatigue is debilitating – from being fit and healthy, to not being able to wash up. From that to now, it's unbelievable."
Stewart Sleight: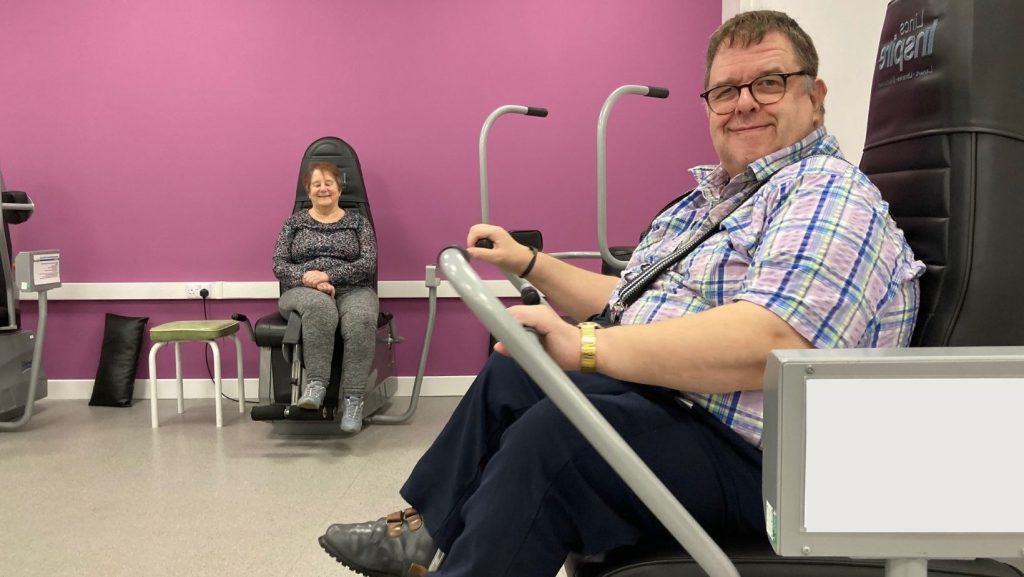 'Coming here is like a home from home'
Stewart exercises weekly at the Wellness Hub. In 2000, he was diagnosed with Asperger's Syndrome, a form of Autism, which can affect him socially. As well as this, Stewart also manages Cerebral Palsy, a medical condition that he was born with that affects his balance and co-ordination. When Stewart joined the programme back in 2016, it was with the view to improving fitness and mobility. Six years later, he's not only in better shape physically, but feels happier, more relaxed and looks forward to his weekly workouts.
"The staff have always made me feel welcome, especially Ian, who always makes me laugh. Coming here is like a home from home. Autism doesn't stop me from doing anything physical, but socialising and meeting new people can sometimes be difficult. Having a group of friends who I've met through the Wellness Hub is a big help."
About the programme:
"Exercise is medicine and so the Active Forever programme is a collaboration between the leisure and healthcare sector," said health improvement coordinator at Lincs Inspire, Ian Shorley-Harlow. "We work alongside GPs and other medical professionals to impact people's physical, mental and social health and we support clients with a range of conditions."
The Active Forever programme can be undertaken across any Lincs Inspire leisure facility and includes use of the Wellness Hub – a power-assisted exercise suite which opened in September 2021 due to growing demand.
The low-impact nature of the Innerva power-assisted equipment means the workout is gentle but also incredibly effective. It's a great space for keeping fit, improving mobility, promoting health and meeting friends.
The seated and recumbent machines are designed to provide a 'helping hand' in a low impact, full-body workout circuit.
Councillor Stan Shreeve, portfolio holder for health and wellbeing at North East Lincolnshire Council, said: "It's amazing to hear the stories from people who have had their lives changed by this programme. If you think you could benefit from the Active Forever programme, get in touch with Lincs Inspire today."
Who is it for?
Those living with long term health problems, such as dementia, MS, Parkinson's, arthritis, osteoporosis, joint problems, or long COVID
Those recovering or have recovered from health problems, such as cancer or a stroke, or more short-term injuries, such as a fall or sports injury
Those not used to regular exercise and looking for a gentle and fun introduction into activity
Those preparing for surgery or treatment
Get in touch with Lincs Inspire to see how you could benefit from the programme and to see if you're eligible for a free place.
You can visit the Grimsby Health and Wellbeing Centre at the old Grimsby Leisure Centre to try the equipment and experience how you can work with the machines. Head to www.lincsinspire.com/activeforever, email activeforever@lincsinspire.com or call (01472) 323100 for more information or to arrange your free trial visit.
Eligible clients are referred by their health professional, such as a GP, nurse, health trainer or physiotherapist.
Depending on your medical condition, you may qualify for a fully-funded Active Forever place. Alternatively, you can pay just £49 for the 12-week programme, equating to two sessions per week. The programme includes an induction and a four-week and eight-week review.
The Wellness Hub is open 8am to 8pm, Monday to Friday, and 9am to 4pm at weekends.
A survey conducted by Innerva sent to users of the Wellness Hub (255 respondents) showed:
75% visit two plus times a week
67% reported improved muscular strength
75% reported an improved strength in standing
60% reported an improvement in balance (The previous three figures show how the equipment can assist with fall prevention, promoting greater independence and self-confidence. A fall can lead to the worsening of a condition, muscle wastage, time in hospital and social isolation.)
90% reported improved mental health
77% reported improvement in energy