Local land searches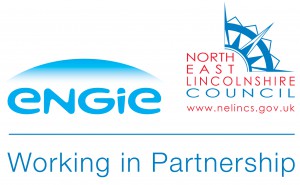 What's it all about?
If you are buying a house or a plot of land, it is an extremely important part of the conveyancing process to conduct a Local Authority Search.
A Local Authority Search can consist of the following:
The LLC1 – official certificate of Local Land Charges Register (LLCR) search: and
CON 29R – Enquiries of Local Authority
CON 29O – Optional Enquiries
The LLC1 – certificate search – is produced from the Local Land Charges Register.
This register is a statutory register which is maintained by all local authorities throughout England & Wales. The register consists of 12 parts which are as follows:
Part 1 General financial charges
Part 2 Specific financial charges
Part 3 Planning Charges
Part 4 Miscellaneous charges
Part 5 Fenland ways maintenance charges
Part 6 Land compensation charges
Part 7 New towns charges
Part 8 Civil aviation charges
Part 9 Opencast mining charges
Part 10 Listed building charges
Part 11 Light obstruction notices
Part 12 Drainage scheme charges
The purpose of these charges ensures prospective purchasers of property/land are not caught unaware of obligations enforceable against successive owners by the Local Authority and others.
The CON29R – enquiries of local authority, Planning, Building Control, Adopted Highways and others – is a provision for prospective purchasers of property/land to find out about pending issues on the property/land other than that shown in the LLC1 – official certificate search. The CON29R is an important factor in establishing amongst other things: the status of highways, road improvement schemes, planning proposals, pending conservation areas, building regulations, enforcement and contaminated land.
The CON29O allows prospective purchasers of property/land to request additional enquiries; in particular the route of a public footpath, bridleway or byway and environmental and pollution notices.
Your solicitors will have these forms or you can buy them from law stationers.
The Local Land Charge Unit has 3 main functions:
To maintain a register known as the Local Land Charges Register as required by the Local Land Charges Act 1975
To carry out searches of the Local Land Charge register – Form LLC1
To respond to applications for the Local Authority Searches – Forms CON29R and CON29RO.
Local land charges , Municipal Offices, Town Hall Square, Grimsby, DN31 1HU
Email: Leg-Locallandcharges@nelincs.gov.uk
Telephone: 01472 324001
Opening times: Monday to Friday 9.30 am to 12.30 pm except bank holidays