Roadside verges are bursting with colour and buzzing with wildlife as wildflowers come into bloom along some of North East Lincolnshire's main roads.
North East Lincolnshire Council is transforming some of its roadsides into wildflower meadows as part of long-term nature project to create rich habitat for plants and wildlife.
In 2016, staff from the ecology and grounds maintenance teams started sowing wildflower seeds in areas including Peaks Parkway, the A46 Laceby Road and Mathew Ford Way.
They sowed a mixture of annual, biennial, and perennial seeds, which add diversity to the roadside verges and mean each season has a different appearance. Grass cutting was scaled back on the seeded verges to allow the new plants to flourish.
Naturally regenerated
As well as seeding, some areas were left to grow and develop naturally to see what plants were already there. This way, the plants that grow are the plants native to the area and well adapted to the local conditions.
The stretch of Peaks Parkway from the Weelsby Road junction to the Hewitt's Avenue roundabout is naturally regenerated. Other areas include Kings Road, opposite the Meridian Showground in Cleethorpes, and patches of land opposite the Municipal Offices in Grimsby where bee orchids can be found.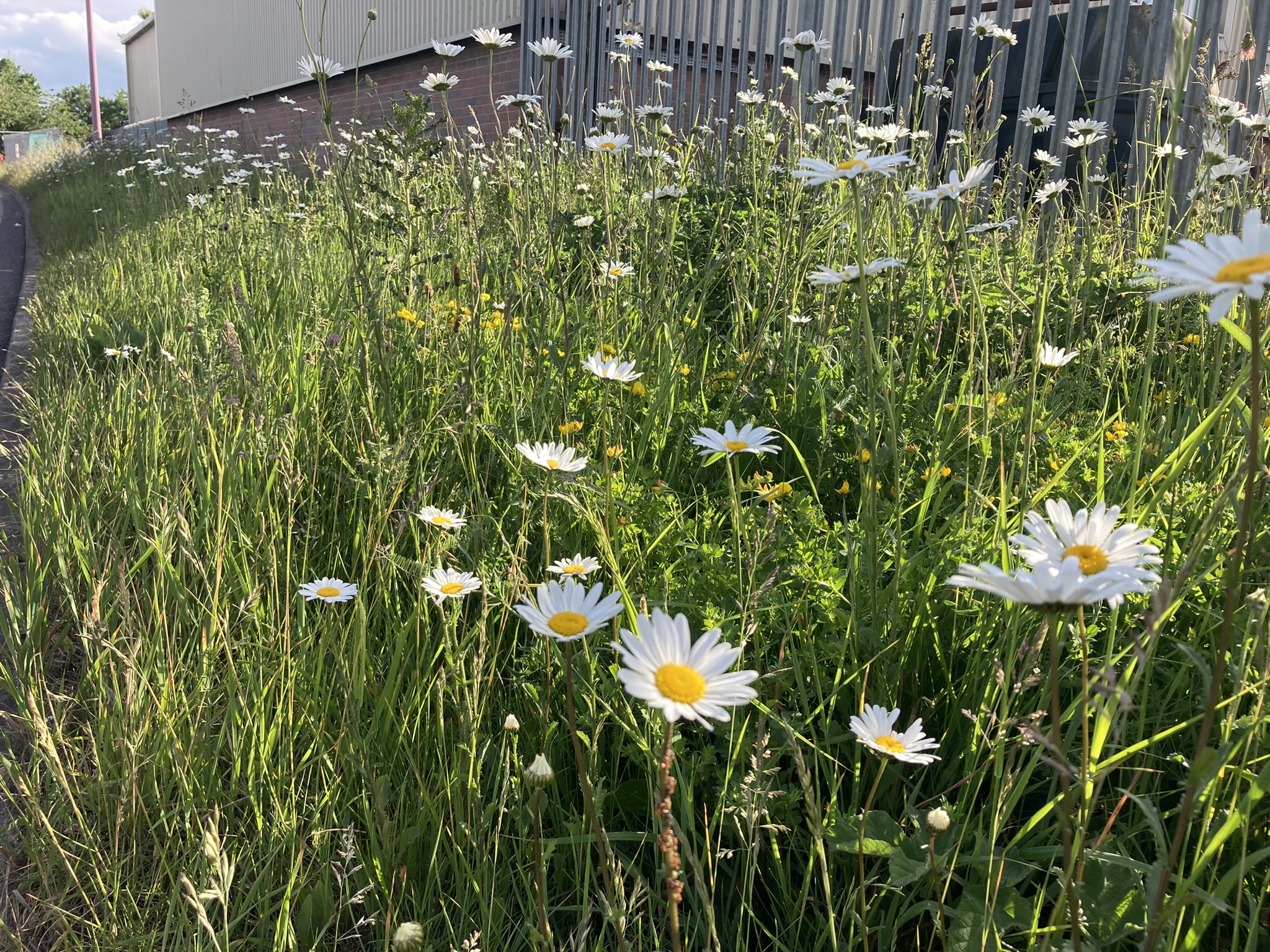 Cllr Stewart Swinburn, portfolio holder for Environment and Transport at North East Lincolnshire Council, said:
"Careful stewardship of the wildflower sites over the past six years is now reaping results and treating people travelling around the area to gorgeous natural displays of native plants.

"More importantly, the verges are a haven for wildlife. They provide food and habitat for bees, beetles, flies, moths and butterflies – all prolific pollinators – and the birds and bats that eat them.

"Spending time in nature is known to have many benefits for our physical and mental wellbeing, so now is a perfect time to explore and find out more about the unique environment on our doorstep."
North East Lincolnshire Council's ecology manager Rachel Graham added:
"With this long-term project, we're creating a network of wildflower corridors that link green spaces in different parts of the borough to increase biodiversity and give back to nature.

"We're taking a sustainable approach with a mix of seeding and natural regeneration, which means it may take longer for the plants to become established but should give them longevity.

"This is something people can replicate in their gardens at home. One option is to let part of your lawn grow naturally for a month in May or June and mow it as you would normally the rest of the year, or leave a path, however small, all year. Letting it grow wild can make a big difference to wildlife in your garden."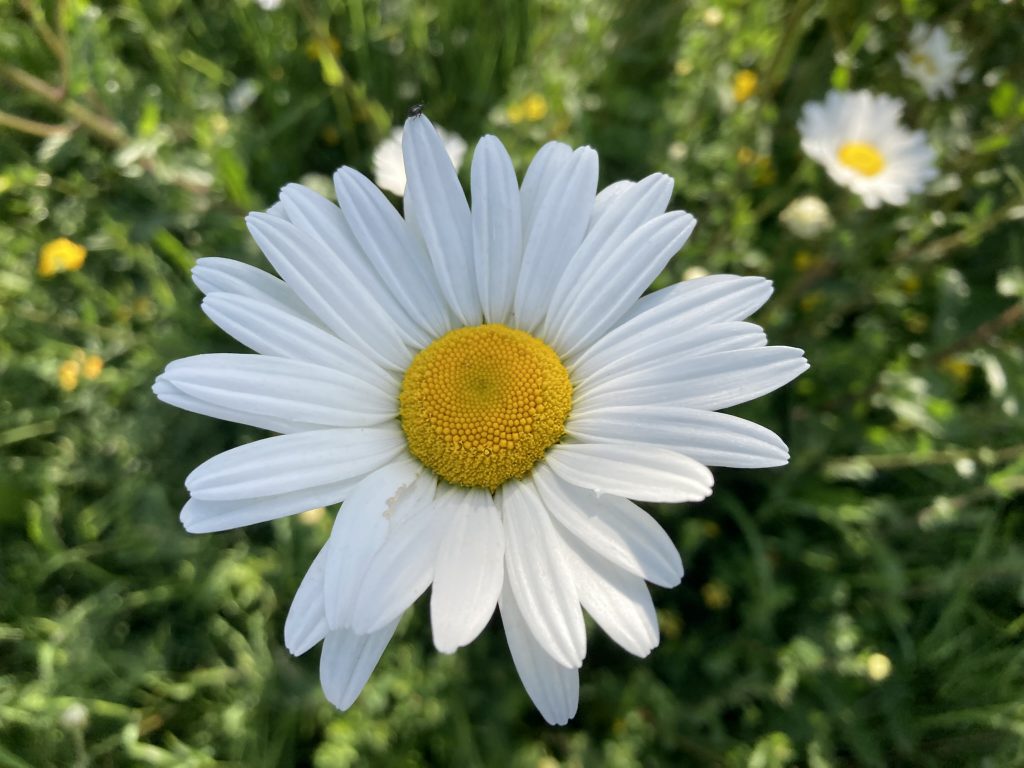 Where to see wildflowers in North East Lincolnshire
A16 Peaks Parkway
Cleethorpes Boating Lake railway banks
Cleethorpes Boating Lake SSSI
RNLI bank Central Prom
Scartho Road cemetery
Hewitt's Belvoir woodland copse
Kings Road, opposite Meridian Showground
Patrick Street walk-through to People's Park
Martin Wragg Way
Weelsby Avenue
Mathew Ford Way
A16 Louth Road Roundabout
A46 Laceby Road
A180 Westgate
Ainslie Street Park
Cleethorpes Country Park
Cleethorpes Sand Dunes
Haverstoe Park Wildlife Area
Laceby Beck
West Marsh Country Park
Grant Thorold Park
Natural Assets Plan
The Natural Assets Plan sets out how the Council and its partners can improve the area's unique natural environment for the benefit of everyone. It explains why they are important, what our current situation is and what actions the Council plans to take in the short, medium, and long-term to improve it.
Looking after our natural environment is more urgent as climate change increasingly impacts on our lives. Many of the ways we can help tackle climate change rely on fixes using improvements to the natural world, called nature-based solutions. We have a separate set of actions for reducing carbon emissions, in our Carbon Roadmap, and it should be read alongside this plan, as they both go hand in hand.
We have chosen eight themes to focus on, and have set out in this plan our reasoning, our duties and services, our current work and where we plan to act next. The eight areas of focus are:
Planning our future land use
Managing our open spaces
Biodiversity and special sites
Trees and woodlands
Water Management
Improving air quality
Protecting health and wellbeing
Education, involvement, and enjoyment.
Find out more at www.nelincs.gov.uk/climate-change