CAPTURE your festive fun pictures on camera and contribute towards unique artwork being created for Grimsby's new-look St James' Square.
Radio Humberside south bank reporter Lara King has posed for her picture…joining around 250 others who have already taken part at various pop-up venues in North East Lincolnshire.
Annabel McCourt, the creator of the 'Murmuration' artwork wants people to ensure they get their pictures taken at home or in the great outdoors over Christmas and the New Year. It could be with your 'bubble' on Christmas Day or perhaps on a socially distanced walk in the local park, on Cleethorpes beach, or in other open spaces.
With festive gatherings restricted due to coronavirus, Annabel said: "I would love to see people making sure they are safe and capturing pictures of their family, friends or colleagues."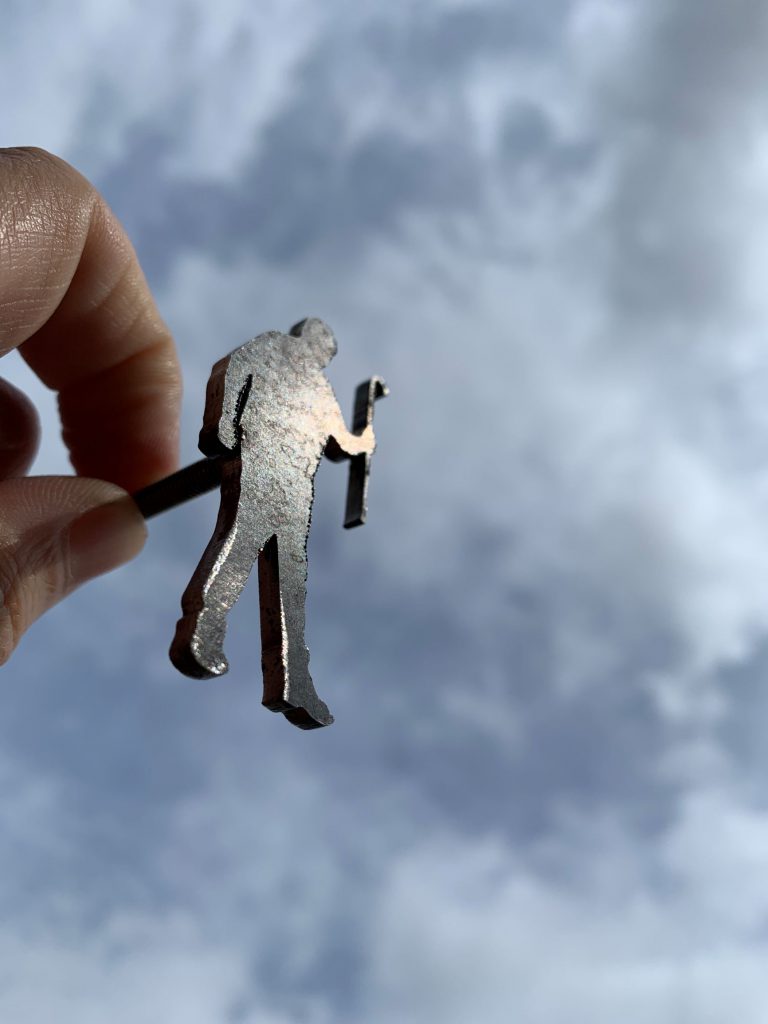 All you need to do is take a photo of yourself or someone else, sticking to the coronavirus guidelines, in a pose that reflects your/their personality against a plain wall or sheet, making sure the entire body is in the picture.
When you have a picture you're happy with, share your story along with the picture via www.ourbigpicture.co.uk/projects/our-haven or email it to paula@ourbigpicture.co.uk
Your photograph will then be turned into a copper silhouette and form part of Annabel's 'Murmuration' piece to be displayed in the regenerated Square upon its full completion next year.
Annabel and fellow artist Adrian Riley have been commissioned by Grimsby-based Our Big Picture to create pieces for the Square as part of the wider Grimsby Creates programme.
Grimsby Creates has been developed to deliver creative activity over the next two years. It is supported by the Cultural Development Fund, (CDF), which is funded by the Department for Digital, Culture, Media and Sport and administered by Arts Council England.