Whether it's building sandcastles, tucking into fish and chips, paddle boarding or taking a stroll, many of us are beginning to enjoy visiting Cleethorpes even more as restrictions continue to ease across England.
However you decide to enjoy your bank holiday in Cleethorpes this weekend, please remember to be kind and respect others, and the resort.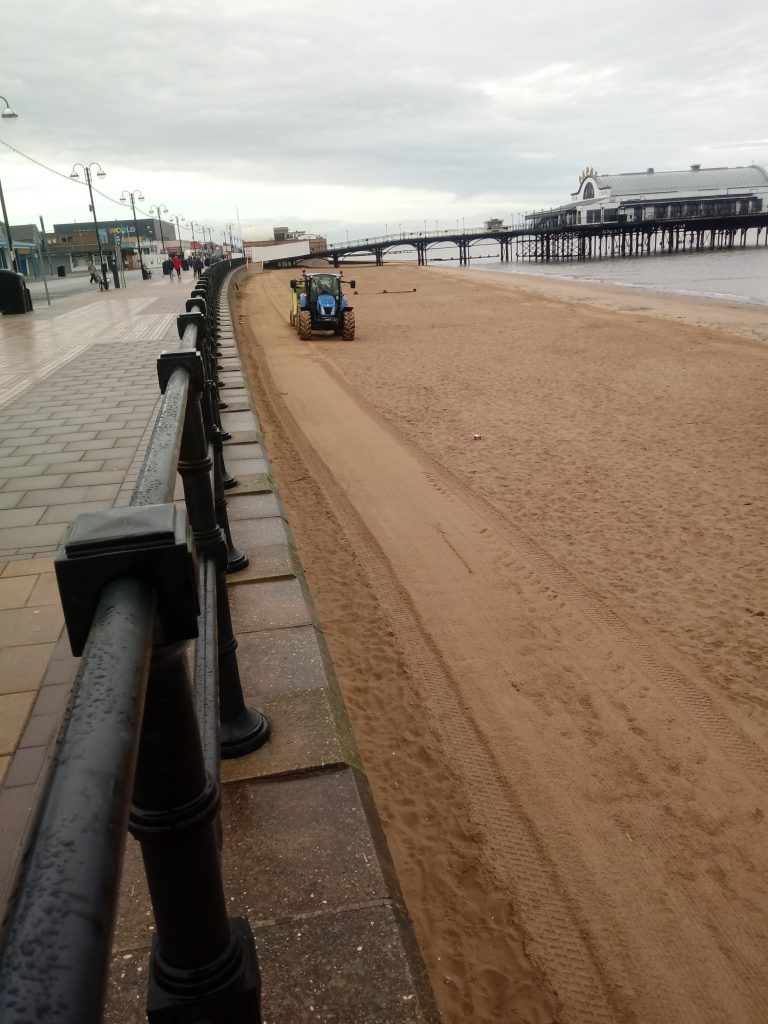 Here are 10 top tips to help you Care for Cleethorpes this bank holiday weekend:
Litter: put it in the bin or take it home. There are more than 60 bins along the promenade and our regular patrols are out. If you are found littering, you face a £100 fine.
Dogs: are banned from the beach between Wonderland and Cleethorpes Leisure Centre until September 30. Anyone found walking them faces a £100 fine.
Traffic: Central Promenade remains closed to traffic, except for blue badge holders and business access.
The environment: If you live nearby, make the most of the fresh air and walk or cycle into the resort. You can leave your bike at the cycle hub at Cleethorpes Train Station.
Recycle on the go: Drop your plastic bottles in Hammy the Haddock or use one of the many recycling bins along the promenade. Check you are putting the right things in the right bin.
Stay safe: Be aware of the high tide times so you don't get cut off. These are at 9.21am and 9.57pm on Saturday, 10.06am and 10.58pm on Sunday and 11.02am on Monday. Please make sure you leave any sand banks five hours before the high tide times to avoid being cut off by the fast incoming tide. For more information on tide times, visit www.visitcleethorpes.co/tourist-information/tide-times/
Stay away: from the mud so you don't get stuck. Resort officers are putting up signs daily to warn people to stay away from dangerous areas. Take notice of them!
Be COVID safe: Stay two metres apart when you're queuing for ice cream or that bag of donuts and remember masks. Respect each other and remember it may take a little longer in the shops or ordering food and drink. COVID-19 still remains a part of our lives. If we all continue to play our part, we will be that bit closer to a future that's more familiar.
Look after our wildlife: Cleethorpes is an internationally important place for wading birds and other wildlife. Many species of birds make their home in the salt marsh. Please stick to the main footpaths so you don't disturb them.
Think of the workers: The council's street cleansing and resort teams work hard to maintain Cleethorpes beach and keep it as clean of possible for everyone to enjoy. A daily clean of the beach starts at 6am with the street cleansing team and takes place from Wonderland in the north, right through to Pleasure Island in the south of the resort, making sure all bins are emptied and picking up litter during the day. The beach is also raked daily to prevent litter being drawn back into the Humber. If it is too busy to continue raking, staff will park up and litter pick instead. Help them out this bank holiday.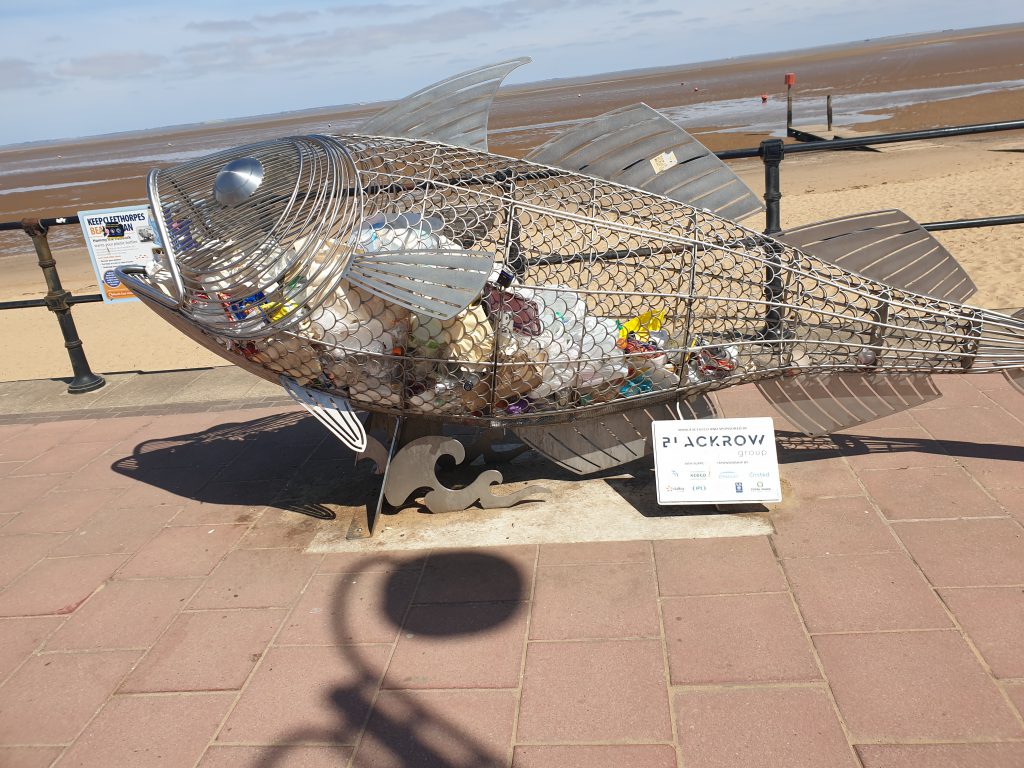 The resort team is also on hand should you need assistance or spot anything that needs reporting and the COVID Support team will also be out and about assisting local businesses, making sure that they are operating in best practice. Businesses that want help and advice can call (01472) 313131 or email covidsupportteam@nelincs.gov.uk.
A spokesperson for North East Lincolnshire Council said: "We really don't want to see the kind of mess we witnessed a few weeks ago in Cleethorpes.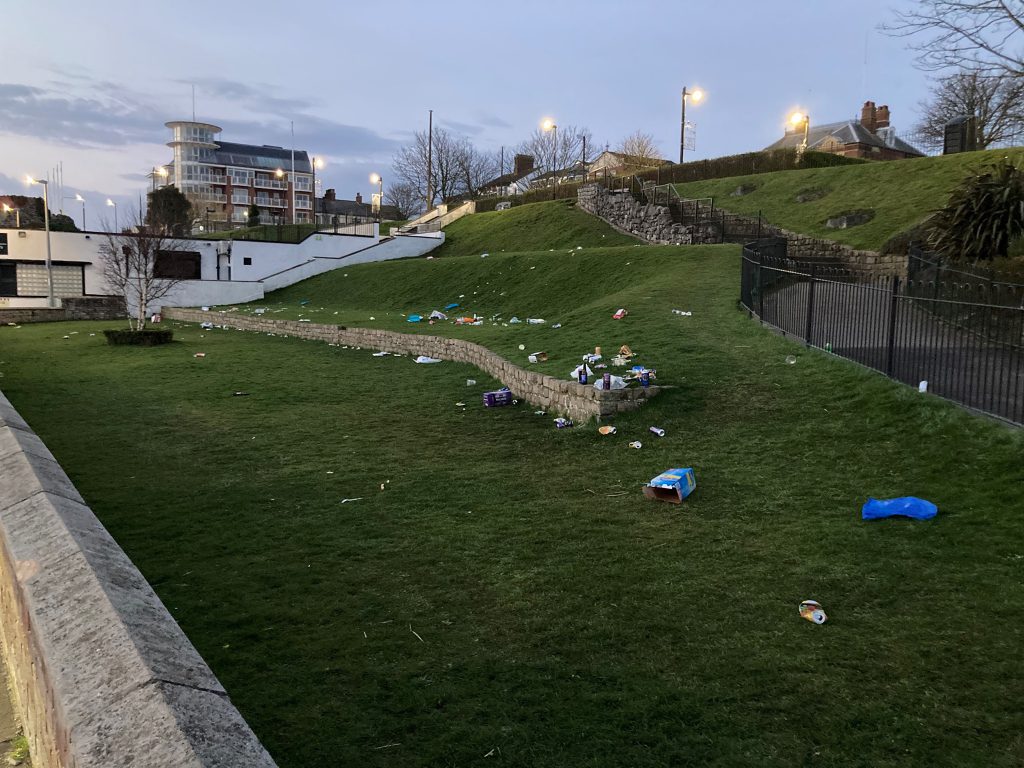 "It is everyone's responsibility to look after their own litter. There are more than 60 litter bins along Cleethorpes Promenade – including new sets of extra-large bins just a few steps from the beach and Ross Castle. Please use them and if a bin is full, then take your rubbish home with you.
"Staff work hard to keep the resort safe, clean and litter free. Let's make it stay that way by the end of the day."