North East Lincolnshire Council is congratulating the area's In Bloom groups after they won several plaudits at their annual regional awards.
Volunteer groups in the area won two coveted gold awards and a silver in this year's competition.
Together, they look after beautiful green spaces in their communities, oversee innovative projects and champion the environment.
Grimsby in Bloom and Great Coates in Bloom won Gold while Scartho in Bloom won silver.
In the schools' category, Littlecoates Primary School was a first time entrant and received a silver gilt award and Cambridge Park Academy received a gold award and was overall winner.
In Bloom volunteers spend hundreds of hours working to improve their local area, by taking ownership of public spaces, boosting civic pride and creating a cleaner, greener, healthier environment.
Everyone benefits from their work, from businesses and local people to visitors and wildlife.
In Bloom groups are encouraged to work together with their local council, businesses, schools and community groups to help transform their area.
Loughborough hosted the East Midlands in Bloom annual awards ceremony on 21 September.
Representatives from Derbyshire, Nottinghamshire, Leicestershire, Northamptonshire, Rutland and Greater Lincolnshire gathered to celebrate their achievements.
Cllr Philip Jackson, leader of North East Lincolnshire Council, said:
"We are fortunate to have such passionate In Bloom groups in the area who work hard to improve their local environment and build civic pride.

"Their work benefits everyone and North East Lincolnshire is a much better place because of the effort they put it.

"It is always encouraging to see how they create lots of opportunities for children and young people to get involved in caring for the environment on their doorstep.

"Well done to all the local groups for their performance at the regional awards. They are always looking for volunteers so please contact a group near you and help make a difference."
Groups in the area include Grimsby In Bloom, Great Coates In Bloom, Old Clee In Bloom, Cleethorpes In Bloom, Scartho In Bloom and Immingham In Bloom.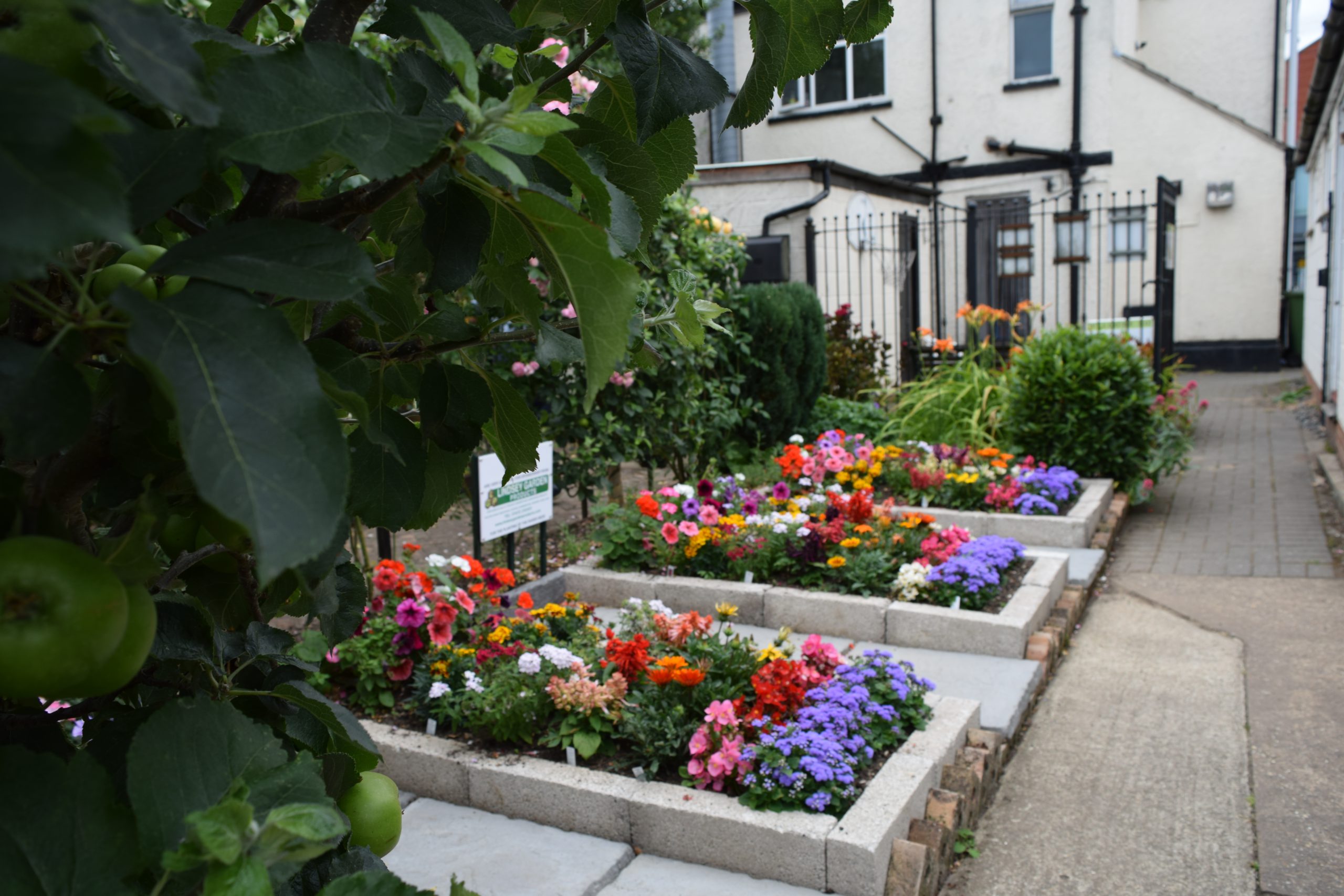 This year's winning groups include:
Grimsby in Bloom
Grimsby in Bloom are pleased that they have received a Gold award at this years East Midlands in Bloom presentation.
A lot of hard work has been undertaken by those directly involved with GiB and those who support us in other ways. Without the support from volunteers, other community groups and the council this would not have been achieved. So a big well done to all involved.
Grimsby in Bloom have been running since 2006 and have in this time achieve gold standard on numerous occasions. We do this by actively involving the community in what we do. We run a café in the old bowling green pavilion in the Duke of York gardens, we have a fully equipped workshop where young people can learn woodwork skills and a garden room that provides space for other local groups to use. All this does not deter from our main aims of caring for the environment and improving the vista of Grimsby. This is done by regular river cleans/litter picks, planting up barrier baskets and planters and encouraging the community to take of their little bit of the town.
We are always looking for volunteers to help with running the café and the gardening side of our activities. Contact: Elaine Atkinson (Chair) grimsbyinbloom@outlook.com or 07982 657439.
Great Coates in Bloom
Great Coates in Bloom received the coveted Gold award, the highest accolade available from East Midlands in Bloom. Formed just four years ago and having only entered East Midlands in Bloom for the first time last year this is a huge achievement for the village after winning silver gilt in 2021.
Recognition for the 16 volunteers who work tirelessly to ensure the village looks the way it does. This award not only recognises all of the hard work that every member of the group puts in but particularly rewards Mike and Dawn Stewart who put the group together and who have worked tirelessly to inspire and bring the best out of everybody who helps make Great Coates look fantastic to both our resident s and visitors.
The village also received a Special Judges Award for the Queen's Platinum Jubilee Garden designed and built by members earlier this year. In addition, Cambridge Park Academy, who work with the In Bloom group were overall winners on the schools category. Judges also praised Great Coates Nursery School who sang two floral themed songs on judging day.
Well done to everybody involved and thank you to all the Great Coates in Bloomers. Contact: Mike Stewart (Chair) mikestewart.fritzroy@gmail.com
Scartho in Bloom
In their report, the judging team said members of Scartho in Bloom have worked very hard this year to improve and brighten up their local environment. The colourful planters along the roads in the village feature plants grown, planted and maintained by the 'Bloom' team. Under the enthusiastic leadership of Andy Clipson they have become an organised and structured group in almost a blink of an eye. The tour was clean and tidy throughout and the village displays a welcoming aspect to locals and visitors alike. There was a strong sense of unity and identity which will serve them well in the future.