Vital renovation works to the deck of historic trawler Ross Tiger are now complete.
The scheme, which started on Monday 5 September, has included removing the rotten timber deck to reveal the steel deck below which was then inspected, grit blasted and painted. Some of the timber was able to be removed for conservation and will return to the museum's collection.
Various contractors have been involved in the major renovation project and North East Lincolnshire Council, along with Grimsby Fishing Heritage Centre and Equans, would like to thank them: Beckett Rankine Marine Consulting Engineers, Coopers Painting Contractors Grimsby, R & N Services, York Archaeology, Bacon Engineering Ltd and Hurst Conservation.
The visual and ultrasound inspections revealed the steelwork to be in much better condition than it could have been, with only minor repairs required.
To allow the ship to reopen and public access to be possible, a walkway will now need to be installed to allow public tours to resume. It is hoped this can be done as soon as possible.
Councillor Tom Furneaux, portfolio holder for culture, heritage and the visitor economy at North East Lincolnshire Council, said: "Staff are keen to reopen the historic trawler to the public and get back aboard delivering their popular tours. We want Ross Tiger to be seen in all her glory by the public once again, but with health and safety the utmost priority, a walkway must now be created and installed following the main works to allow for public access."
Louise Bowen, collections officer at Grimsby Fishing Heritage Centre, added: "We are delighted to have completed these vital works. Removal of the decaying timber has provided the assurance that the steel decking below is in a sound condition. This is a testament to the shipbuilding engineers at Cochrane and Sons of Selby, whose skill and craftmanship has stood the test of time for over 65 years."
Updates continue to be provided on Grimsby Fishing Heritage Centre's social media as well as at www.fishingheritage.com/ross-tiger-vital-deck-works
The project has been led by North East Lincolnshire Council's (NELC) delivery partner, Equans, alongside NELC which owns the museum, Grimsby Fishing Heritage Centre, Beckett Rankine Marine Consulting Engineers, Coopers Painting Contractors Grimsby, R & N Services, Bacon Engineering Ltd, York Archaeology and Hurst Conservation.
Earlier in the year, the producers of Three Day Millionaire climbed aboard the ship to film. She features in the new film which debuts at Parkway Cinema today, Friday 18 November. The film was shot in Grimsby and based on the fishermen that once brought hauls of fish back to the town's port.
Before photos: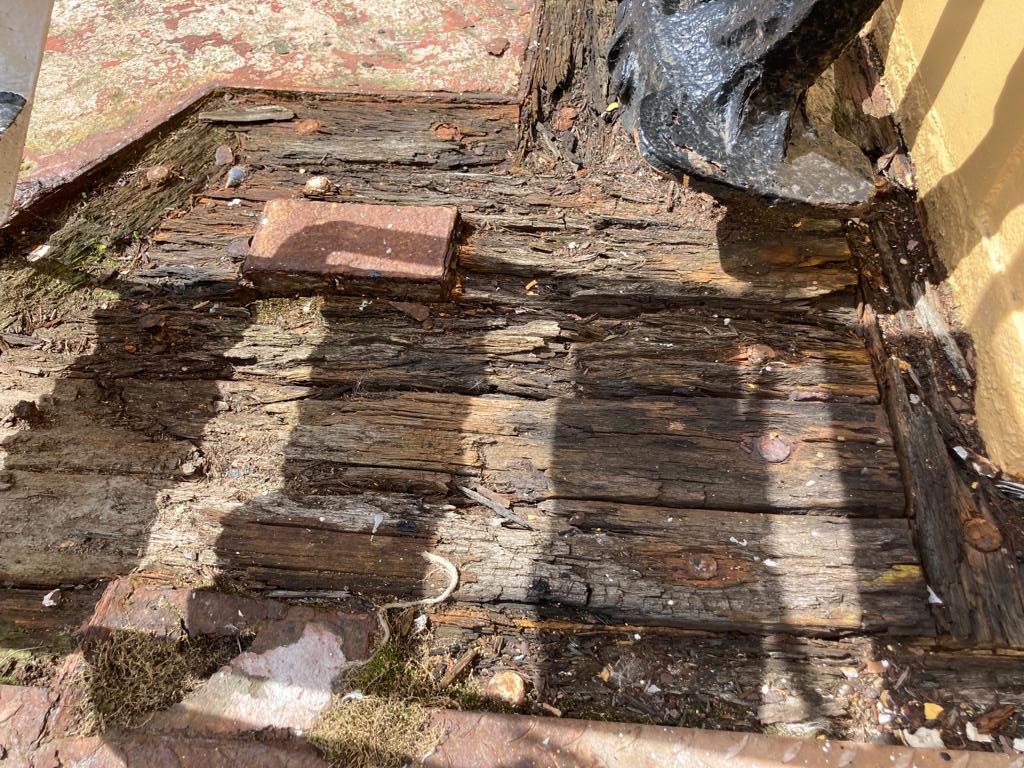 After photos: