Health and wellbeing

Emotional wellbeing resources
During the COVID-19 situation you may need some extra support to look after yourself and others. For helpful stuff and contact information read our useful emotional wellbeing resources.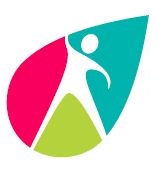 We are pleased to announce that our new LiveWell digital wellbeing tool is now online
For information on the exciting ways to support you, your friends and family to 'eat well' and 'move more'
Information on our work to reduce the harm of smoking by helping people to stop and young people to never start
Information and links to support for emotional and mental health and wellbeing
Information and support for breastfeeding, health visitor service and the school nursing service
You don't have to be a dependent or binge drinker to be putting your health at risk, find out how to lessen the risk to health by reducing your drinking
Find out about our Healthy Places award, training and consultancy services. Benefit from individual training or transform your business, school or community group into a 'healthy place'.