Home energy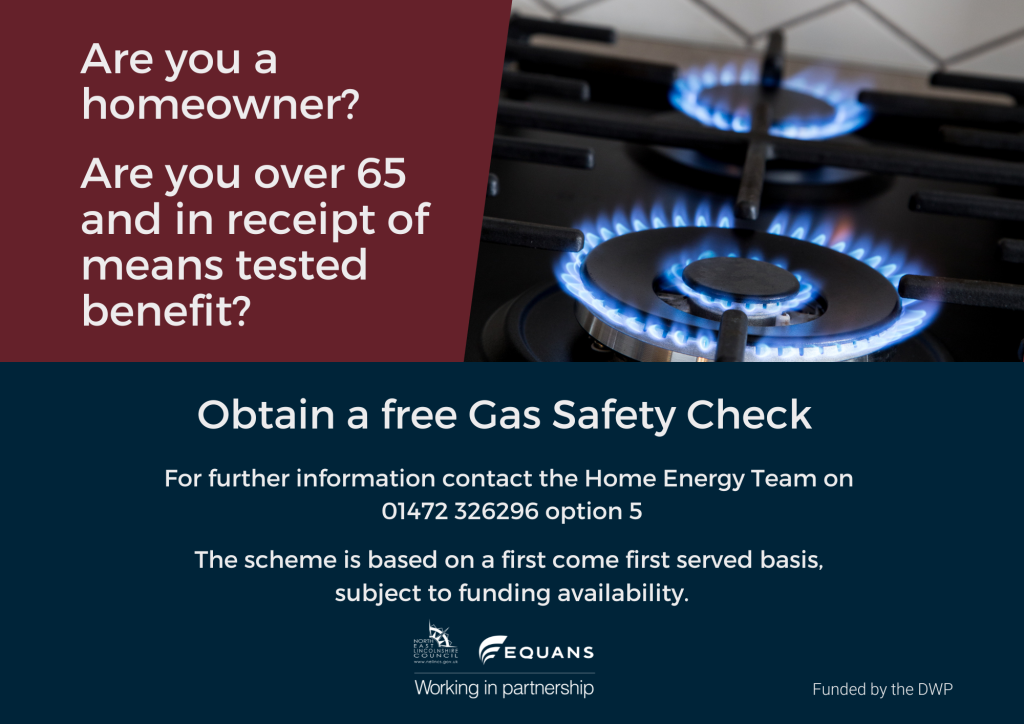 Prepare for winter now and insulate your property today. There are various funding options for heating and insulation improvements and ways of reducing your fuel bills. Advice is available to both home owners and renters.
For all home energy and housing enquiries, including heating, insulation improvements and housing repairs complete the Home energy enquiry form.
Available to view also is the Home Energy Checklist, which will help guide you through financial help available and practical steps you can take to help keep your home feeling warmer this winter.
Advice for residents
Grants available
How can I save Money on my Fuel Bills?
Energy Saving Trust an independent, respected and trusted voice on energy efficiency and clean energy solutions.
Simple Energy Advice offers impartial and independent advice to help you reduce bills and improve the energy efficiency of your home.
Big Community Switch is a free scheme that could help you save money on your energy bills. It's easy and there is no obligation to accept the offer. All you need to provide are your contact details, the name of your energy supplier and details of your current energy usage and tariff.
Where can I get advice if I am struggling to pay my fuel bills?
Contact the Home Energy team on 01472 324703 or go to the National Debtline.
Am I eligible for winter fuel and cold weather payments?
Find out if you are eligible on the GOV.UK website:
Gas safety check
Are you a homeowner?
Are you over 65 and in receipt of a means tested benefit?
You can have a FREE gas safety check.
The scheme is based on a first come first served basis. Contact the Home Energy Team on 01472 326296 option 5 for more information.
Gas Safety Week
Gas Safety Week falls in September of each year, it is an important way to unite the gas industry with one voice in support of gas safety, conveying one clear message – always use a Gas Safe registered engineer.
What should you do when gas escapes in your own home? Gas escapes can happen anywhere at any time, even in your own home. It is therefore important that everyone is aware of what to do when there is a suspected gas escape, wherever it may have occurred.
The Gas Industry Unsafe Situation Procedure (GIUSP) should always be followed, as detailed below:
Turn off the gas – For natural gas – turn off the gas supply at the gas meter. If the meter is located in a cellar or basement and there is a smell of gas in the cellar or basement, do not enter and instead evacuate the building.
Extinguish all naked flames – Do not smoke or strike matches.
Do not operate electrical switches or equipment – Turning a light on or off can ignite escaping gas.
Open windows and doors – This ventilates the property.
Call the relevant Gas Emergency Number with the following information – Address/location of the gas emergency & Name, address and telephone number of the person reporting the emergency
| Region | Gas Type | Contact Details | Telephone Details |
| --- | --- | --- | --- |
| England, Scotland Wales | Natural Gas | Contact the Gas Emergency Contact Centre | 0800 111 999 |
| | LPG* – Bulk and metered supplies | | See telephone number on bulk storage vessel or at the meter |
| | LPG* – Cylinder supplies | For cylinder supplies on caravan parks and hire boats, the site owner and/or boat operator may also have responsibilities. Advice may be obtained from the gas company identified on the cylinder through their emergency contact details. | See gas supplier emergency contact details in the local telephone directory. |
| Northern Ireland | Natural Gas | Northern Ireland Gas Emergency Service | 0800 002 001 |
| | LPG* – Bulk and Metered supplies | | See telephone number on the bulk storage vessel or at the meter |
| | LPG* – Cylinder supplies | For cylinder supplies on caravan parks and hire boats, the site owner and/or boat operator may also have responsibilities. Advice may be obtained from the gas company identified on the cylinder through their emergency contact details. | See gas supplier emergency contact details on the local telephone directory |
| Isle of man | Natural gas and LPG* | Manx Gas Ltd | 0808 1624 444 |
| Channel Islands – Guemsey | Mains gas# and LPG* | Contact Guernsey Gas Ltd | 01481 74900 |
| Channel Islands – Jersey | Mains gas# and LPG* | Contact Jersey Gas Company Ltd | 01534 755555 |
# – Mains gas in the Channel Islands is an LPG and air mixture
* LPG – Liquefied Petroleum Gas
Gas Emergency contact details of the main suppliers of LPG in the British Isles are listed below:
Air Products – 0800 389 0202
AvantiGas – 0808 1782009
Calor Great Britain – 03457 444 999
Calor Northern Ireland – 08450 755588
J Gas – 0345 4503121
Shaw Gas – 01765 602621
Gleaners – 01343 543535
BDS Fuels – 015242 76575
Camgas – 01244 530 391
Flogas: Great Britain – 03457 200 100
Flogas: Northern Ireland – 028 9073 2611
Vista Gas (Now Calor Gas) – 03457 444 999
Related websites
Related content