Publicity of Planning & Related Applications – 30 April 2020
12:01 am, Thursday, 30th April 2020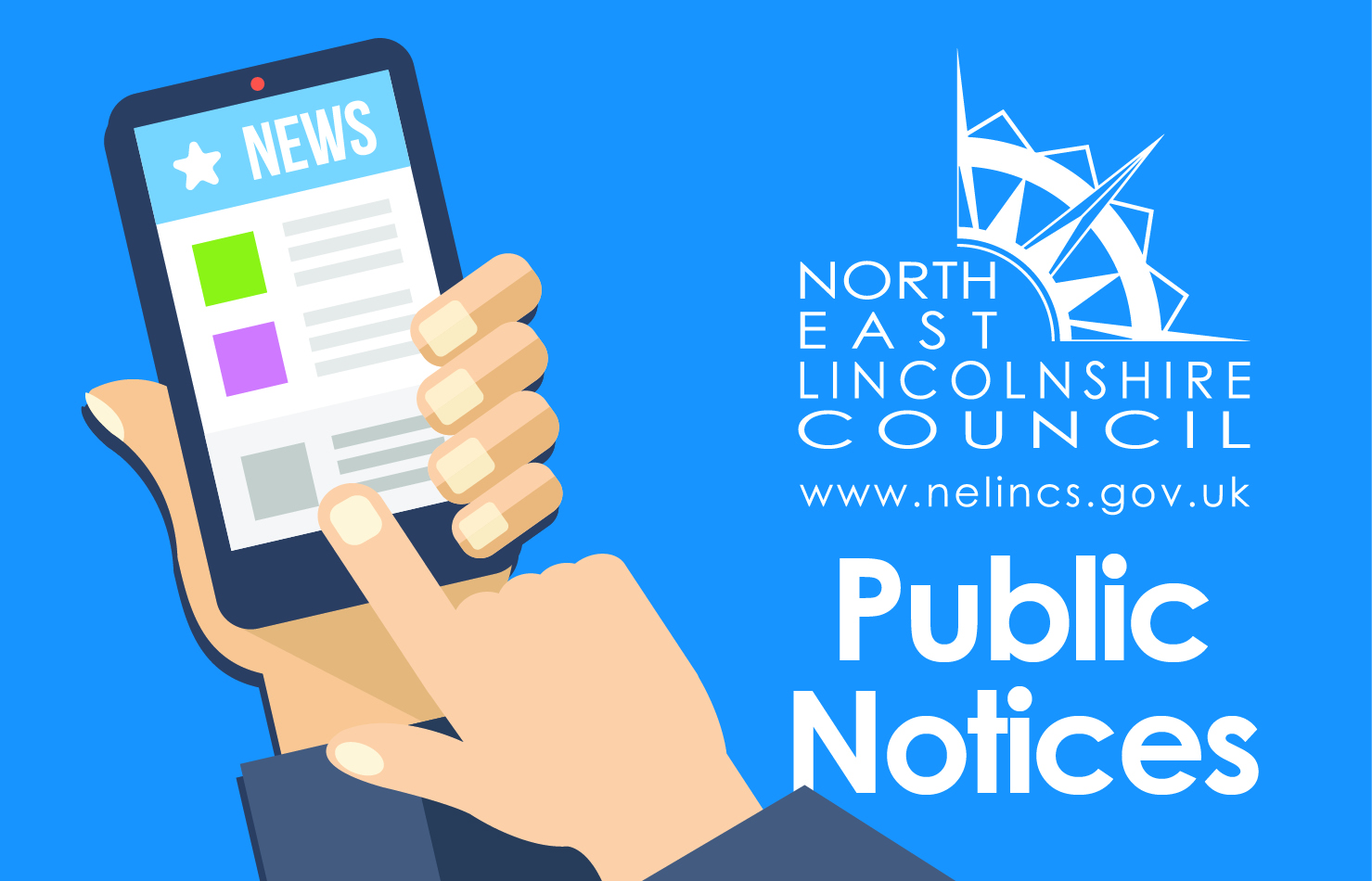 NORTH EAST LINCOLNSHIRE COUNCIL
Publicity of Planning & Related Applications
The applications set out in the Schedule below are required to be given wider publicity and public comment is invited.
Copies of the applications can be viewed online at North East Lincs Council
The reason for publicising each application is indicated after the application number as follows:-
(01) Major Development; (02) Development affecting a Listed Building; (05) The proposed development would affect a public right of way; (09) Development affecting the Wellow Conservation Area; (10) Development affecting the Central Area Conservation Area
S C H E D U L E
DM/0230/20/FUL Replace existing timber windows with uPVC windows, Fryston House, Bargate, Grimsby-(09)
DM/0264/20/REM Variation application of condition 1 (Approved Plans) as granted on DM/0422/16/REM (Reserved Matters application as granted on DM/0335/14/OUT (Outline application for residential development to site up to 100 dwellings with means of access to be considered)) to amend and update various house types and plot layouts, garages, materials proposed, parking arrangements and boundary treatments, land at Blyth Way, Laceby-(01)(05)
DM/0291/20/FUL Change of use from public house to tattoo parlour, Haven Mill, Garth Lane, Grimsby-(02)(10)
DM/0292/20/LBC Listed building consent for the change of use from public house to tattoo parlour, Haven Mill, Garth Lane, Grimsby-(02)(10)
DM/0200/20/FUL Extension of the onshore cable route for Hornsea Project Two Offshore Wind Farm. The onshore cable route needs to be extended for a temporary soil storage area required during the construction phase of the onshore cable route, land adjacent to Brigsley Public Path 79, Brigsley-(05)
Comments should be made:
Online at North East Lincs Council or by post to:
Development Management Services, New Oxford House, 2 George Street, Grimsby, DN31 1HB by 24th May 2020
Please Note: Signatures, telephone numbers and email addresses attached to representations will not be shown on the Council's website but your name and address will be displayed.  Anonymous representations will not be taken into account ie if no name and address are supplied.
Director of Economy and Growth – Place
30th April 2020