Find out information about adoption
Making the decision to adopt is one of the biggest steps anyone can make; it can also be the most rewarding. Adoption is all about making a difference to a child's life by providing a stable, loving and permanent home.
Our next information events:
Tuesday 5th September 1-3pm
Tuesday 3rd October 5-7pm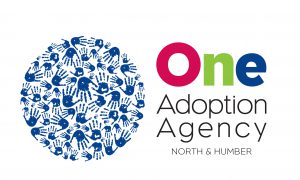 Changes to Adoption Services – Yorkshire & Humber
In Yorkshire and Humber adoption services are changing to be delivered on a regional basis. This means that local authorities will no longer individually provide adoption services but will combine to form a larger, more effective regional adoption agency.
In the north of Yorkshire and the Humber this will be happening in stages over the next few months. From April the local authorities in the area will be recruiting adopters jointly through a new regional recruitment website www.oneadoption.co.uk or by calling 01904 566007. 'One Adoption North and Humber' will join together North East Lincolnshire Council; Hull City Council; North Yorkshire County Council; City of York Council; East Riding of Yorkshire Council; North Lincolnshire Council, the Voluntary Adoption Agencies (VAAs) including Adoption Support Agencies (ASAs).
What does this mean if I want to adopt in my area?
Working regionally will allow children to be placed in a more timely way and improve the adoption and therapeutic support offer as well as enabling us to share best practice and develop our services more effectively. While the names of the agency in your local area will eventually change, the people and ethos remains the same. Our aim being to continue to provide quality adoption support that meets the needs of those involved in adoption:
• Shared good practice across the region;
• We will place children for adoption in a more timely way;
• We will recruit families for the children who are waiting;
• We will share across the region the range and accessibility and quality of adoption support.
• We will provide a timely assessment and approval process for those wanting to adopt.
Adoption, Civic Offices, Knoll Street, Cleethorpes, North East Lincolnshire, DN35 8LN
Email: fosteringandadoption@nelincs.gov.uk
Telephone: 01472 325545
Opening times: Monday to Thursday 8.30am to 5pm and Friday 8.30 am to 4.30 pm except bank holidays