The School Streets pilot scheme, aimed at improving road safety for pupils outside four schools in North East Lincolnshire, has begun.
The trial officially launched on Monday 5 December, with traffic marshals, signage and barriers now being enforced across all of the selected four schools to restrict vehicular movement during school operation days.
A School Street is a road outside a school with a temporary restriction on motorised traffic at school drop-off and pick-up times. The restriction applies to school traffic and through traffic.
Each of the four schools will have different operational times, as stated below and at www.nelincs.gov.uk/school-streets.
Reynolds Primary Academy:
School Street operational times are: 8:30am to 9am and 3pm to 4pm.
Macauley Primary Academy:
School Street operational times are: 8:30am to 9am and 2:45pm to 3:45pm.
Pilgrim Primary Academy:
School Street operational times are: 8:30am to 9am and 3pm to 4pm.
Ormiston South Parade Primary Academy:
School Street operational times are: 8:30am to 9am and 2:45pm to 3:45pm.
Councillor Stewart Swinburn, portfolio holder for environment and transport, said: "Children's safety is absolutely vital to maintain in all circumstances, but especially around school locations where vehicles pose a threat to their safety with dangerous driving and parking at drop-off and pick-up times. The School Streets pilot scheme will help improve the road safety concerns schools have in their area and will keep children safer during the school's operation times."
Tom Herrick, head of Macaulay Primary Academy, said: "I am really pleased to see the School Streets scheme rolled out. It has been a constant battle over the years to make sure all the children and families of Macaulay Primary Academy are safe. Although the scheme has only ran for a couple of days, it is clear to see how much safer Macaulay Street is, both before, and after school. I know it can be difficult for some parents who come in cars on the way to work, however, it is ultimately the safety of children that is paramount to us, and this scheme is ensuring that. I know the residents have seen the benefits of it too and I look forward to this continuing and further evolving of the coming months."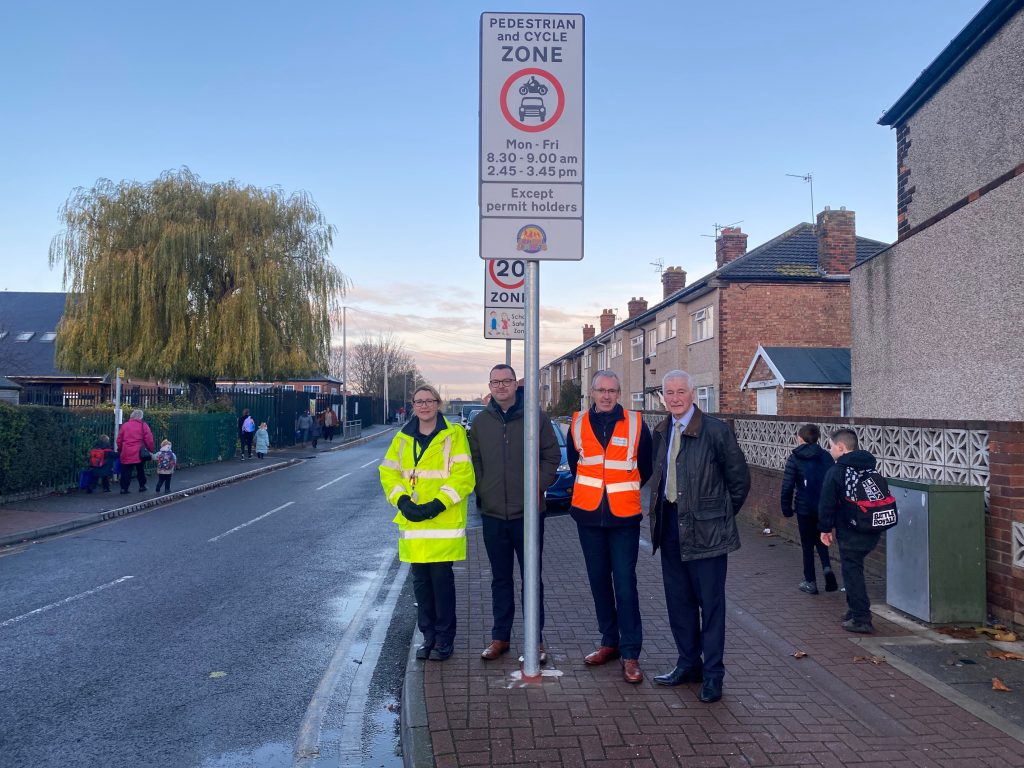 Andy Clark, executive principal at Pilgrim Academy, said: "The first week has gone very smoothly and parents have been extremely co-operative and supportive during these first few days. Parents have been raising concerns for a number of years regarding parking and how a small minority of drivers can be thoughtless and careless in the areas outside Pilgrim Academy – though we have taken measures as far as we can, it has been challenging, as a school, to do anything with significant impact. The School Streets programme has provided the means to ensure the areas directly around our four main entrances are far safer for our children and families. We are very grateful to have been considered for the scheme and appreciate the volunteers who are assisting in marshalling the temporary barriers at the different key points throughout the day."
Pupil Phoebe Rush said: "I think it's good because kids can't get run over and it's safer for everyone'"
Pupil Daisy-Mae Easton added: "I think it's good because when I'm crossing the roads normally, there's loads of cars and they don't give way, but now I can go straight away."
"It's quicker to get across," added Lydon Cook, a pupil from Pilgrim Academy.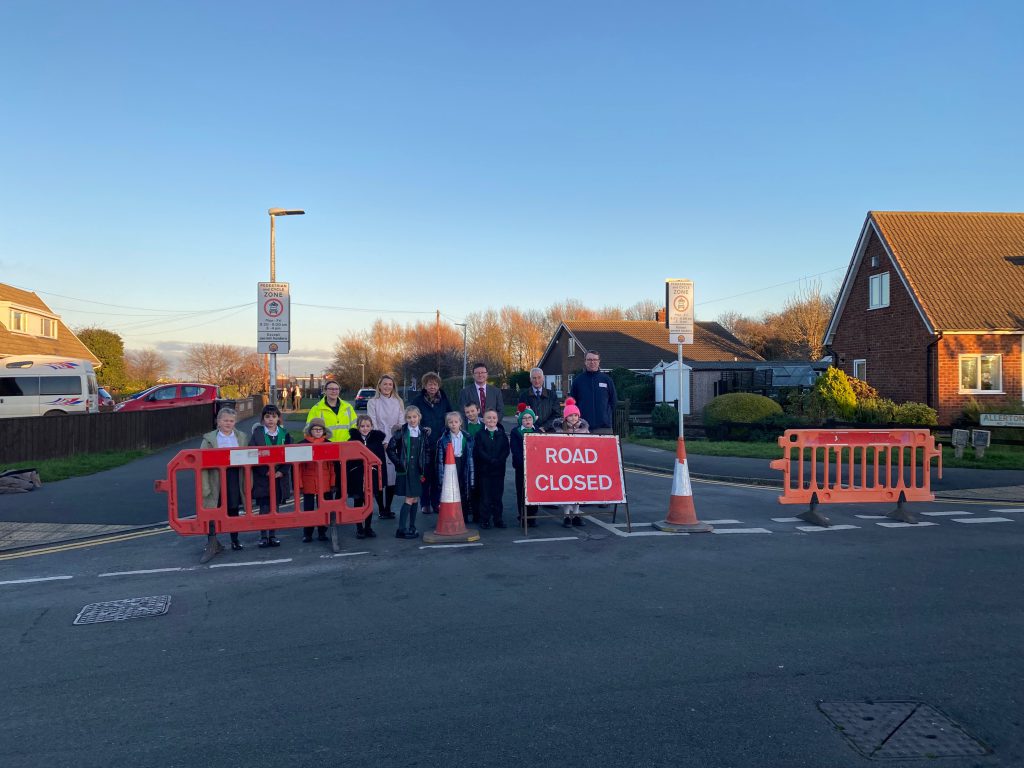 Anthony Snell, traffic and transport manager at Equans, said: "We're delighted to be project managing the School Streets scheme on behalf of North East Lincolnshire Council. It's for a brilliant cause knowing that children are getting to and from school much more safely with these restrictions in place. We look forward to seeing how this pilot scheme will develop in the future."
All households within the school zones have been sent letters, along with permits to allow access to their property during restricted times. Access will also be maintained for emergency service and refuse vehicles, blue badge holders, health care workers and other eligible motorists. More information on this is available at www.nelincs.gov.uk/school-streets
How can you help?
We are still looking for volunteers to support the scheme to help ensure School Streets runs smoothly.
Your role as a volunteer marshal involves assisting the road closures on school operational days, either at drop-off times or pick-up times or even both. This is a flexible role and is a great opportunity for you to support the initiative and your community to make sure children get to and from school safely.
Volunteers will make a huge impact on families in the area by actively working to reduce accidents and making children feel safer. The scheme also encourages children to walk to school, so will increase the amount of exercise some children get each day and improve their health and wellbeing.
All volunteers will receive training, a handbook, high visibility clothing and a DBS check to ensure they are equipped and ready to start.
Contact us via email at SchoolStreets@nelincs.gov.uk or call us on (01472) 313131 and ask for the School Streets team to get involved.
Start helping your community today.
The pilot scheme follows CCTV cameras being installed over the summer break after working with schools to look at ways to make the spaces around local schools safer for children.
As a result, the first camera deployment started at Signhills Academy in Cleethorpes. In the first half of term, 21 notices were issued to drivers stopping and parking illegally. The transportable cameras can be moved to other appropriate schools.