Members of North East Lincolnshire Council's resort management team are talking to schools about the wonders and dangers of the unique environment on the Cleethorpes coastline.
The educational safety presentations are often given on the beach with a short walking tour, but they can also be given in the classroom.
The talks include information about the hazards people may come across at Cleethorpes beach such as the fast tidal flows, sandbanks and sinking mud.
As well as advice on how to stay out of danger and what to do if you need help, the team are sharing their knowledge about the internationally important role the resort plays for wildlife.
With its sand dunes, salt marsh and tidal mud flats, Cleethorpes is a protected site of special scientific interest (SSSI) and provides vital habitat for hundreds of thousands of wading birds, rare plants and sea life.
Resort safety officer Amy Parry explained:
"We are also pushing the importance of the environment and what we can do to help protect it and support the wildlife that share our open spaces.

"This includes taking all litter away with you, not to disturb feeding birds or approach wildlife that use the foreshore to rest.

"We also cover climate change and tidal erosion and the direct impact it can has in our area from increased flooding to breaches of tidal defences.

We discuss how Cleethorpes is a protected SSSI, what this means and the variety of animals you may find on the coast, plus what to do if you are worried for an animals health or safety."

The talks are aimed at primary school children and the team aim to reach as many schools as possible before the summer holidays.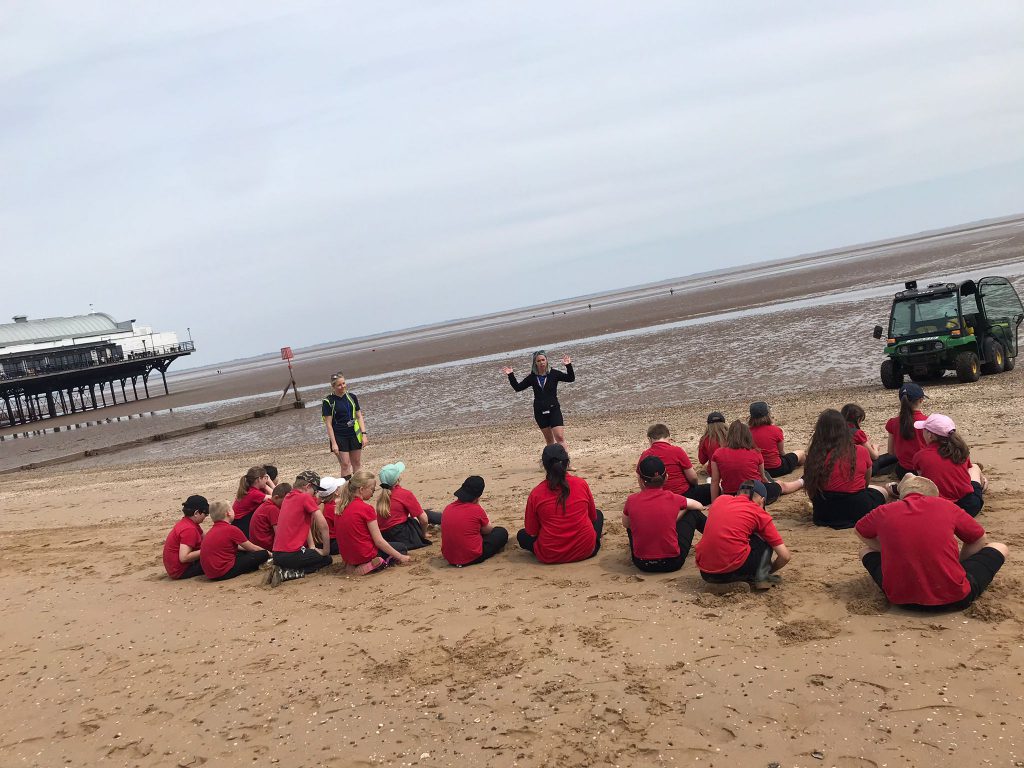 Resort manager Scott Snowden added:
"My thanks to the team in particular Amy Parry and Jenna Parsons who have really shown their passion for educating the next generation of beach users.

"They have designed, created, and implemented a programme of interactive talks which have been incredibly well received and centre around safety on the beach as well as issues regarding the environment.

"It is great to see the team interacting in such a positive way within our communities by attending the schools and delivering sessions on the beach."
The Resort Team Hub is opposite the Pier and open 9am to 6pm for beach safety advice, missing children, first aid and tourist information. Daily tide times are now displayed on the boards next to their office so people can easily check before they head out to the beach.
Cllr Tom Furneaux, portfolio holder for Culture, Heritage and the Visitor Economy, said:
"Our resort management team are there to help everyone have an enjoyable and safe visit to the beach. They're helping spread important messages about safety and caring for the environment.

"As well as being a popular destination for tourists, our coastline is an internationally important environment for wildlife.

"It's a special place and we all have a role to play in looking after it."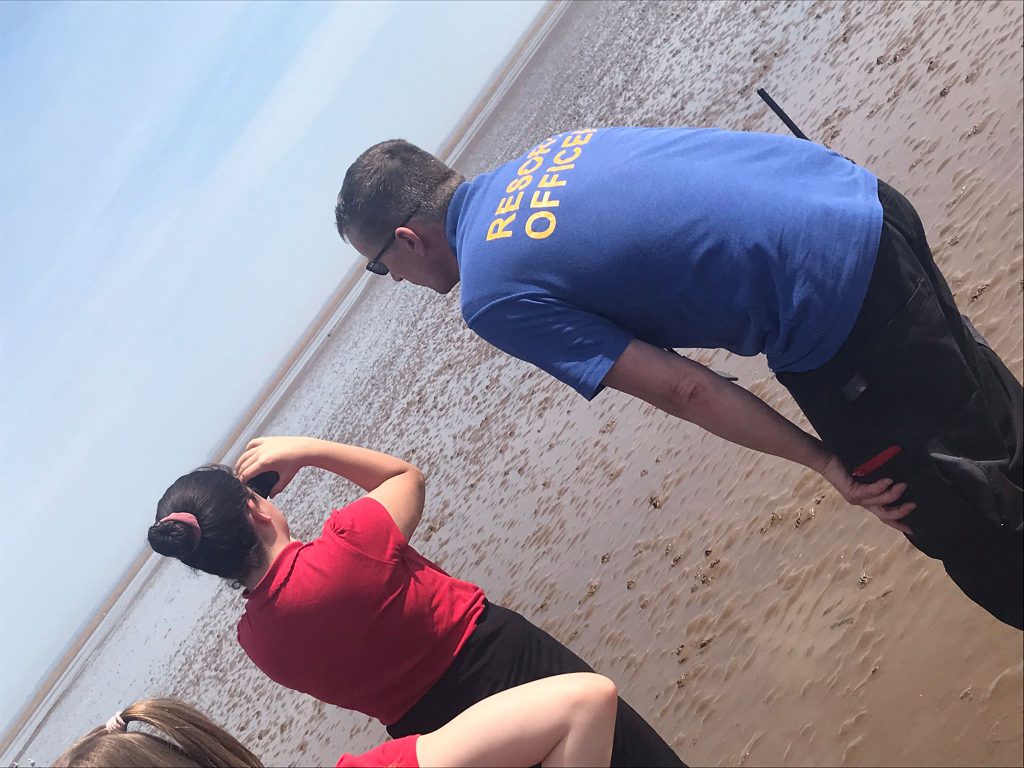 Beach safety advice
Sandbanks – If in doubt, don't go out! Always be back on the main beach five hours before high tide to avoid being cut off by the incoming tide. If you do get cut off call 999 and ask for the coastguard.
Mud– if you find sinking mud STOP, turn around and retrace your steps back to safety. If you do get stuck, don't struggle as you will sink further. Remain calm, call 999 and ask for the coastguard.
Wildlife – always keep a safe distance away and do not disturb. Remember this is their habitat, their home and we are the visitors. If you have concerns for an animal's health or safety, you can report it to the resort management team on 01472 323356
Missing child, lost person or need first aid? Call 01472 323356 or find us at our office, The Resort Hub on central prom opposite the pier.
Safe swimming – always remain within the yellow market buoys to swim safely. Red marker buoys are for the use of motorised craft only.
Litter – leave only footprints, take only memories. Put litter in a bin or take it home.
Dogs – no dogs on the main beach between Good Friday and 30 September. Please keep dogs under close control so they don't disturb roosting birds and other wildlife.