"She's peaceful. She's done her job and now she needs to stand there as a tribute to all the people who have gone to sea and the ones that didn't come back. It must be preserved" – former Ross Tiger skipper, Dennis Avery, on BBC Radio Humberside.
Ross Tiger is the only surviving middle water side trawler in the UK. She worked from Great Grimsby for almost 30 years and is now our oldest surviving diesel side trawler.
Ross Tiger launched on 22 September 1956 and entered service in 1957. She was designed as an advanced modern trawler during Grimsby's time as world's premier fishing port.
She retired from fishing in 1984 and in 1992, was restored to her former trawling appearance and began a new life as a visitor attraction at Grimsby Fishing Heritage Centre.
Dennis Avery, thought to be the longest serving Skipper of the Ross Tiger, being the regular captain of the ship between 1975 and 1983, and now a trawler guide at the centre, says he is 'over the moon' that vital works are being carried out to the deck and that she 'must be preserved'.
Former fisherman and trawler guide, Bob Formby, added: "The Ross Tiger is one of the last remaining trawlers of its kind. The men that worked on these ships, because of age, are diminishing, so it's vitally important that the Ross Tiger is preserved and the story of the lives of fishermen is passed on to the next generations."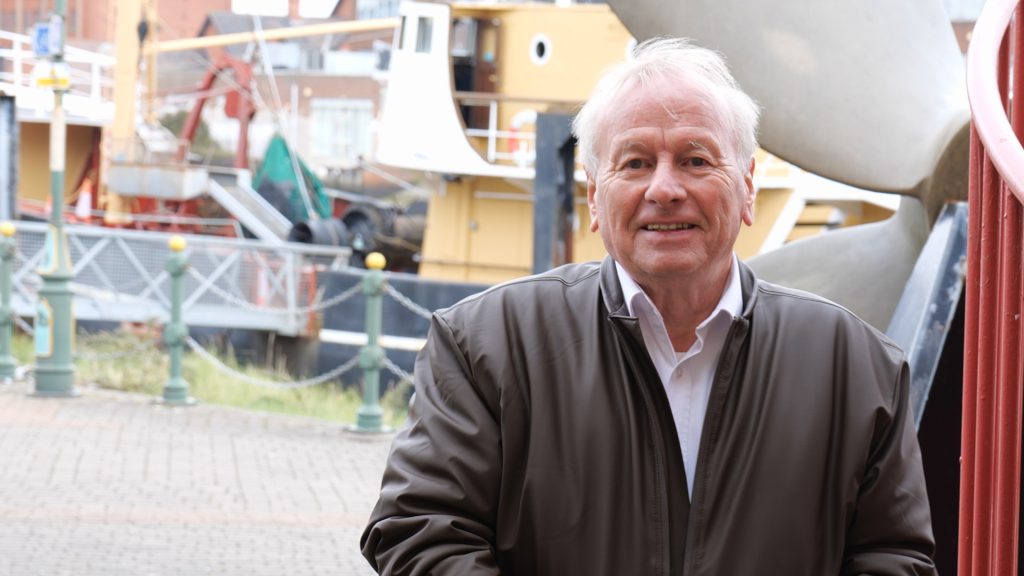 It comes as works are pressing on with the deck of Ross Tiger.
York Archaeology started on site on Monday 5 September. They spent the week removing the wood that was able to be conserved. The contractor has worked on historic vessels around the country, including the Mary Rose.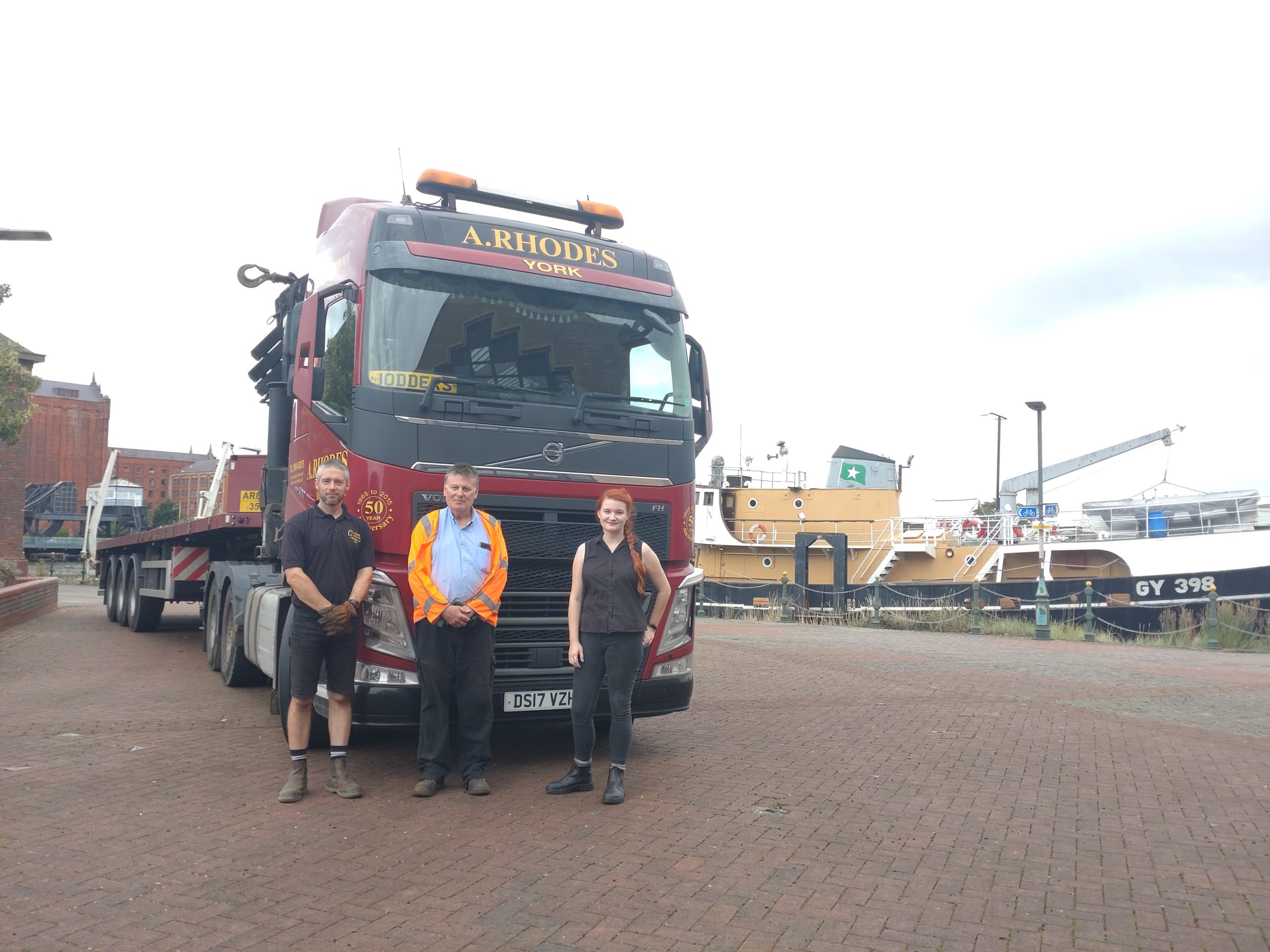 K & I Scaffolding & Access Ltd started on site on Monday 26 September. They installed scaffolding and wrap to the deck area to provide a covered working space to protect the deck and enclose it for the sand blasting of the steel to ensure no debris falls into the water.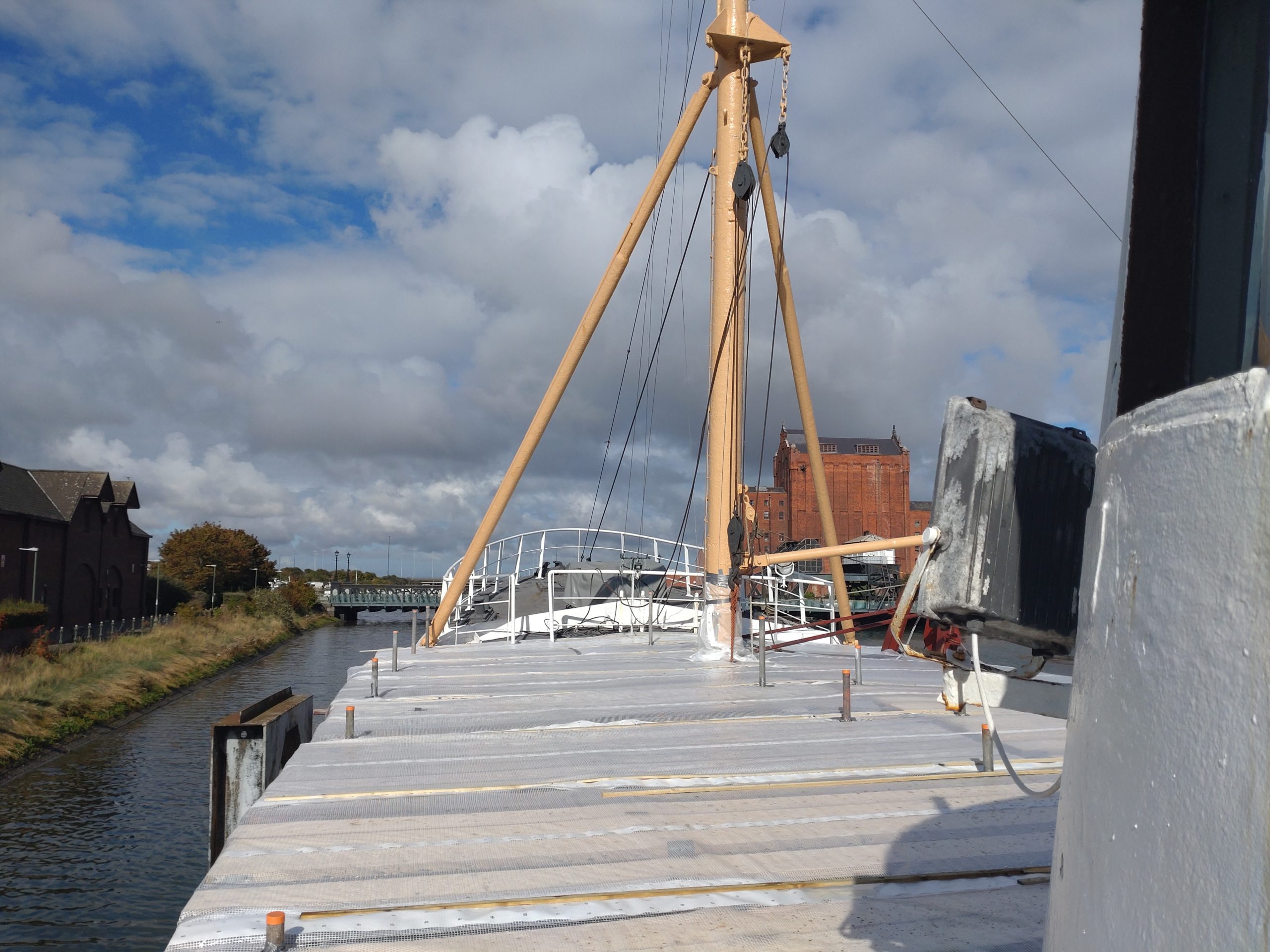 R & N Services Ltd, of Grimsby, arrived on site on Monday 3 October to remove the rotten timber from the deck, along with any other items and debris – all in preparation for sand blasting of the steel decking from the end of October. R & N Services Ltd will be on site for two weeks.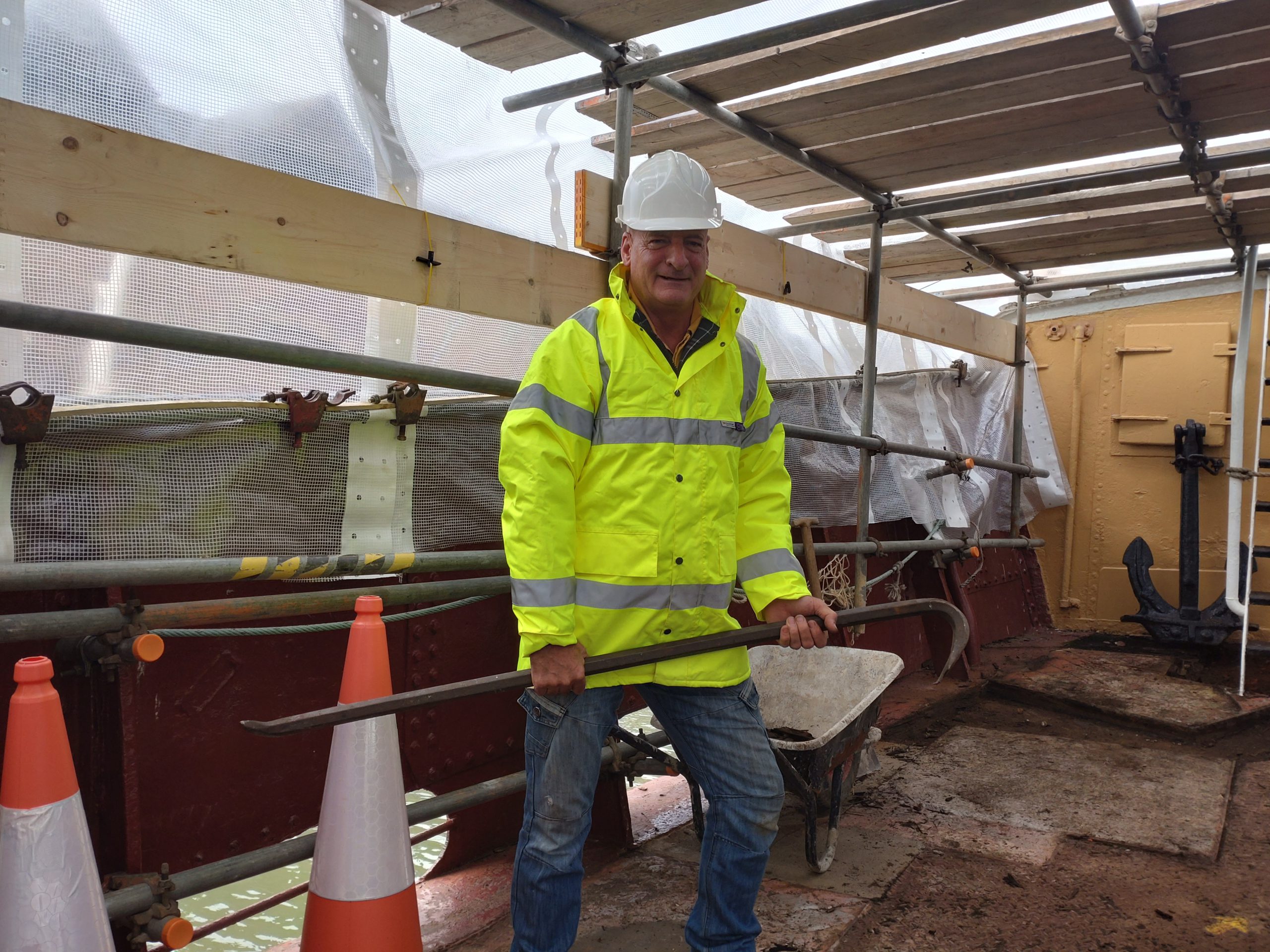 Sand blasting and re-painting of the steel deck will be carried out by Coopers Painting Contractors, of Grimsby. This work is expected to take two weeks.
The works are being led by North East Lincolnshire Council's regeneration partner, EQUANS, alongside Grimsby Fishing Heritage Centre, Beckett Rankine Marine Consulting Engineers, Coopers Painting Contractors Grimsby, R & N Services and York Archaeology.
Work is expected to complete around mid-November. However, all dates mentioned are subject to certain inspections and reports being carried out and are therefore subject to change.
We will provide updates when the Ross Tiger is expected to re-open to the public. Follow Grimsby Fishing Heritage Centre on social media for updates, as well as visiting www.fishingheritage.com/ross-tiger-vital-deck-works.
Even though the ship is currently closed, there is a free, digital tour of Ross Tiger available at www.fishingheritage.com for you to enjoy from wherever you are. Watch videos of our very own trawler guides in this virtual experience as you enter a fully interactive 3D walk through the ship, allowing you to see the iconic trawler in new ways, including areas usually hidden below the water line.