Greater Grimsby Board
Contents
About the Greater Grimsby Board
The Greater Grimsby Board has the role of a senior strategic body working in partnership with North East Lincolnshire Council. It will steer and provide strategic direction to the development and implementation of place-making regeneration and the social and economic development of Grimsby and the wider borough of North East Lincolnshire.
Specifically, it will take the role of the Town Deal Board in relation to the Towns Fund and will be the vehicle through which the vision and strategy for the town is defined. It has responsibility for producing a Town Investment Plan (TIP) which will identify projects that will drive long-term transformative change for the town.
The Board will sign off each stage of a Town Investment Plan and Town Deal ensuring diversity in its engagement with local communities and businesses.
The Greater Grimsby Board is made up of community representatives, local businesses and other organisations with an interest in the future development of the town.
The Board will meet quarterly to progress the activity relating to Grimsby's Towns Fund.
Board documents
Agendas
Some of these agenda packs may not be fully accessible. If you require an accessible alternative then please contact us at democracy@nelincs.gov.uk.
Minutes
Board members
Chair: David Ross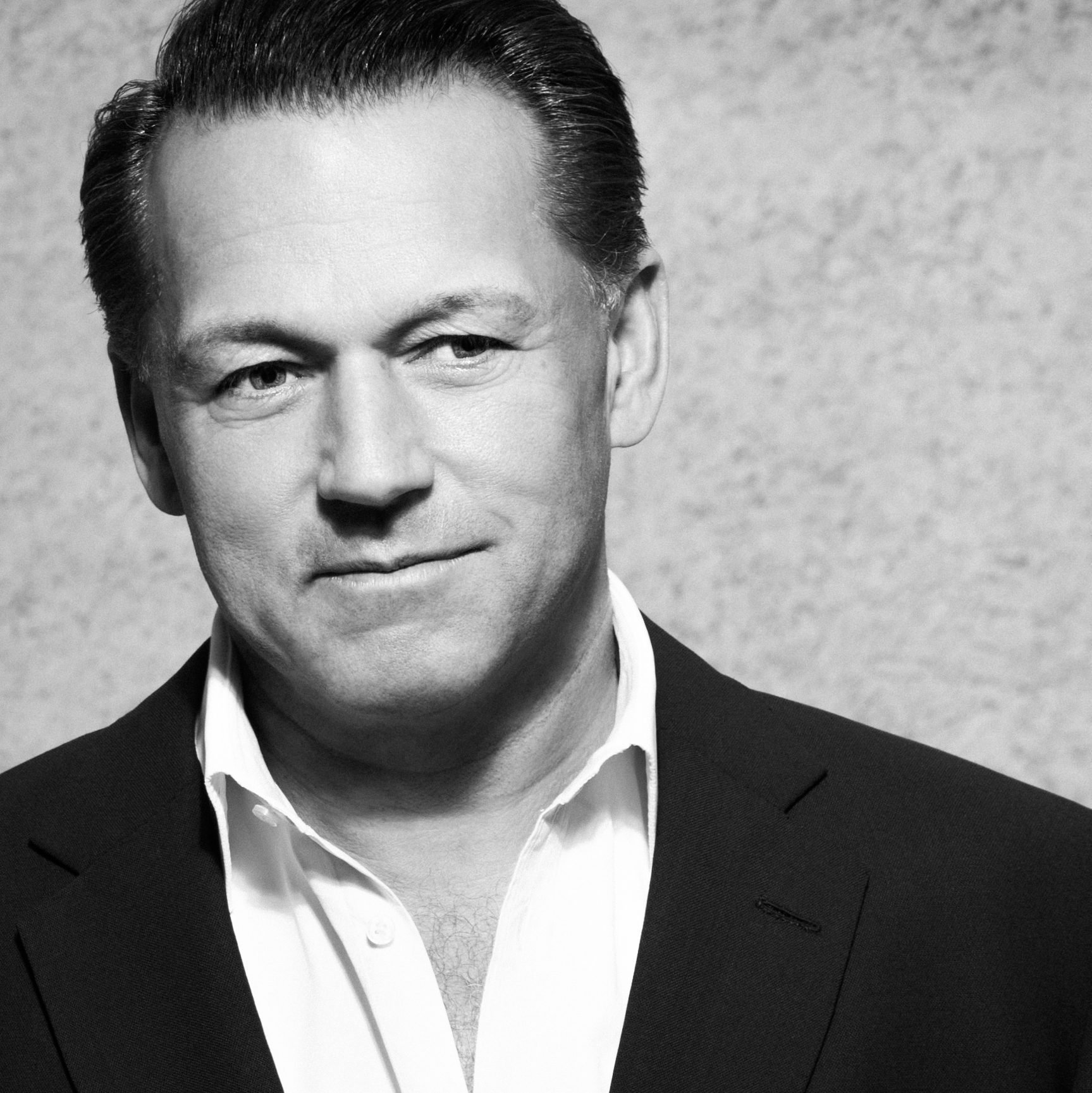 David Ross is an UK-based entrepreneur and philanthropist, best known for co-founding The Carphone Warehouse Group.
Born and bred in Grimsby, David's connection to the coastal town started with his grandfather, Carl Ross who founded one of the UK's largest commercial fishing firms from here. David lived in Grimsby until he began his career with Arthur Andersen in 1988. He attended Uppingham School and later studied law at Nottingham University before going on to qualify as a Chartered Accountant.
David is an arts philanthropist with a strong commitment to embedding diversity and inclusion at the heart of the arts. David founded the David Ross Foundation which supports a number of organisations and projects across a range of artistic fields, from music to theatre and the visual arts. He is currently the Chairman of the National Portrait Gallery and the New Schools Network.
In addition, David established the David Ross Education Trust (DRET), with a mission to bring world-class education as well as cultural enrichment and citizenship skills to children attending its 34 Academies across Lincolnshire and the East Midlands.
David is also a board member of the British Olympic Association and the British Paralympic Association. More recently he has been appointed as Chair of the newly formed Sports Innovation and Technology Group which has been formed to support the safe return of fans to stadiums following the COVID-19 outbreak.
David Ross Register of Interests (PDF, 185KB)
Cllr Philip Jackson
Leader, North East Lincolnshire Council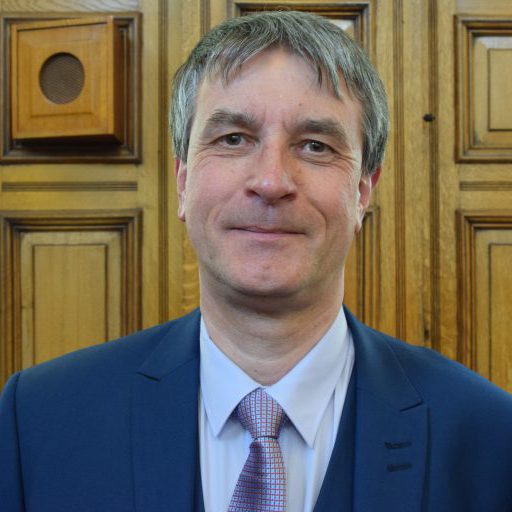 Brought up and educated in Grimsby Philip, a Chartered Chemist and Chartered Health & Safety Practitioner, worked in several south bank chemical industries before establishing his own Health & Safety consultancy in 1999. As an elected member of Great Grimsby Borough Council 1984-1986 and North East Lincolnshire Council in 2003, Philip was elected Leader of the Council in May 2019.
Cllr Jackson Register of Interests (PDF, 189KB)
Rob Walsh
North East Lincolnshire Council
In his role as Chief Executive of both North East Lincolnshire Council and the North East Lincolnshire Clinical Commissioning Group, Rob has been keen to promote the profile of the council and the borough with a view to creating the right conditions for investment, economic growth and community resilience. Rob is a keen advocate of system integration, partnership working and a learning culture, recognising that an area like North East Lincolnshire can and will thrive if there is a clear vision and common purpose across all sectors – public, private, voluntary and community.
Rob Walsh Register of Interests (PDF, 179KB)
Lord Kerslake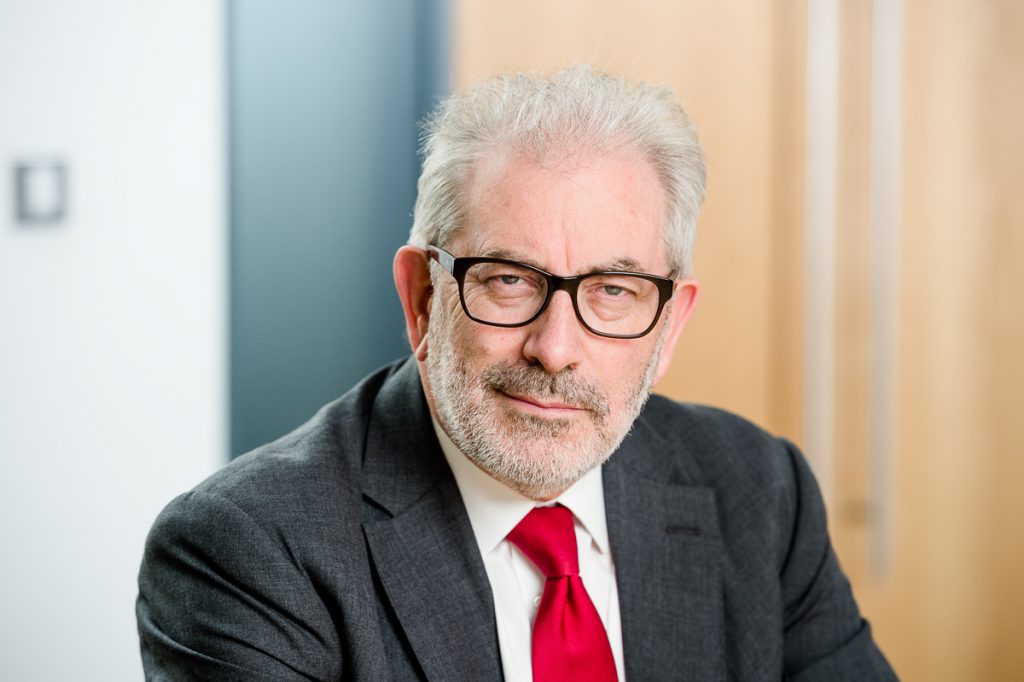 Lord Kerslake is Chair of Peabody, Chair of Be First (Barking and Dagenham Council's regeneration company), Chair of the London Collective Investment Vehicle (London CIV), Chair of Sheffield Theatres, Chair of Sheffield Hallam University, Chair of the Centre for Governance and Scrutiny (CfGS), Chair of the New Economics Foundation and President of the Local Government Association (LGA). Lord Kerslake was recently appointed as new Chair of Stockport Mayoral Development Corporation (MDC) to help deliver transport and regeneration ambitions for the town. In addition to this, he Chairs the UK2070 Commission, an independent inquiry into city and regional inequalities in the UK, set up to conduct a review of the policy and spatial issues related to the UK's long-term city and regional development.
A former Head of the Civil Service, Lord Kerslake led the Department for Communities and Local Government (DCLG) from November 2010, stepping down in February 2015. Prior to this, he was the first Chief Executive of the Homes and Communities Agency.
Before joining the Civil Service Lord Kerslake received a knighthood for his services to local government, spending eight years serving the London Borough of Hounslow and then a further 11 years leading Sheffield Council. In early 2015, he was made a life peer, taking the title Baron Kerslake, of Endcliffe in the City of Sheffield.
Lord Kerslake Register of Interests (PDF, 197KB)
Lord Lamont of Lerwick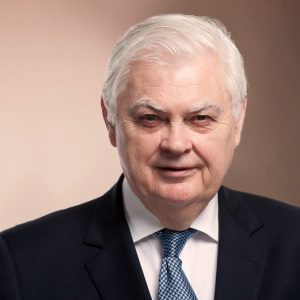 The Rt Hon the Lord Lamont of Lerwick: was Chancellor of the Exchequer from 1990–93, Chief Secretary to the Treasury under Margaret Thatcher and a Minister in the Departments of Energy, Defence and Industry. He was a member of the House of Commons for 25 years. He is a director of, or consultant to, a number of companies in the financial sector.
Lord Lamont Register of Interests (PDF, 6MB)
Lia Nici MP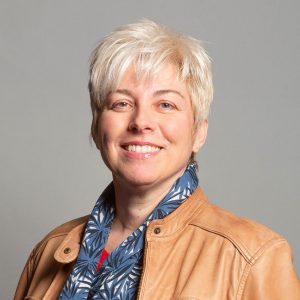 Lia was born and raised in Grimsby and has lived there for most of her life. She has worked as a college lecturer in media studies and as a self-employed video producer. She was elected as a Councillor on North East Lincolnshire Council in May 2018, and elected as Member of Parliament for Great Grimsby in December 2019.
Lia Nici Register of Interests (PDF, 116KB)
Martin Vickers MP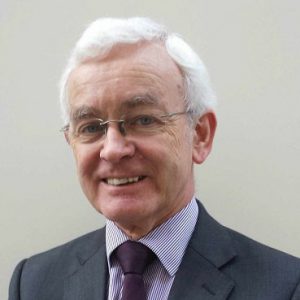 Martin was first elected as the Member of Parliament for Cleethorpes in May 2010. In Parliament, Martin sits on the International Trade Committee and chairs the All-Party Parliamentary Groups for Rail and Freeports. Prior to becoming an MP, Martin served as a NEL councillor for 25 years, including six years as the Cabinet Member for Environmental Services.
Martin Vickers Register of Interests (PDF, 179KB)
Neale Coleman
Role profile coming soon.
Neale Coleman Register of Interests (PDF, 184KB)
David Talbot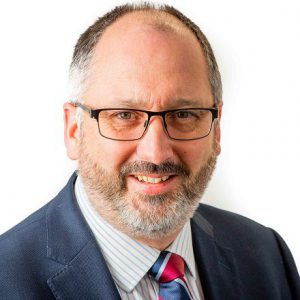 David spent 21 years as an RAF officer, enjoying a career that included several operational deployments. On leaving the military he worked for Serco, Pearson and BAE Systems before taking over as CEO of CATCH In 2016. CATCH is an industry led partnership that supports process, energy and engineering organisations.
David Talbot Register of Interests (PDF, 217KB)
Emma Toulson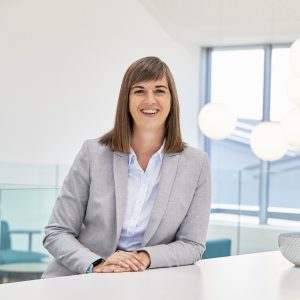 Emma is Orsted's Lead Stakeholder Advisor in the UK she is responsible for creating and developing relationships with key stakeholders locally, regionally and nationally. Her and her team deliver strategic and project level engagement and support to realise new development in offshore wind and other renewable energy generation and storage sources. Emma was a key contributor to the Offshore Wind Sector Deal.
Emma Toulson Register of Interests (PDF, 190KB)
Darren Cunningham
Darren Cunningham, Phillips 66 lead executive, U.K., and General Manager of the Humber Refinery. Darren started his career with Phillips 66 at the Humber Refinery as a Chemical Graduate Engineer before his 30 year career saw him working across the globe in various commercial and refining roles, before returning to his current post in 2017. Darren also sits on the Board of the Local Enterprise Partnership.
Darren Cunningham Register of Interests (PDF, 179KB)
Julie Walmsley
Role profile coming soon.
Julie Walmsley Register of Interests (PDF, 108KB)
Simon Bird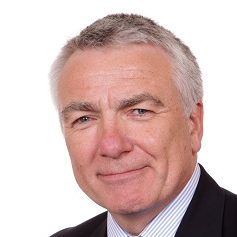 Simon joined the ABP Executive Board in September 2015 as the Humber Director, responsible for the four major ports of Goole, Grimsby, Hull and Immingham.
A highly respected professional in the world of business, he has brought with him to the role a wealth of experience including 15 years as Chief Executive of the Bristol Port Company. Whilst at Bristol, Simon served first as Vice-Chair and then as Chair of the UK Major Ports Group representing the Ports sector at a UK and international level. He also served for a time as the UK Government's Senior Port Advisor.
Simon Bird Register of Interests (PDF, 178KB)
Louise Brennan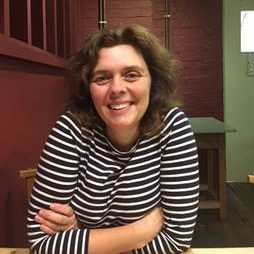 Louise Brennan is the Regional Director for Historic England in the Midlands. She graduated from York University and after a stint as a commercial archaeologist joined Historic England in 1999. Louise has helped secure many solutions for Heritage at Risk and negotiated positive proposals for change.
Louise Brennan Register of Interests (PDF, 177KB)
Professor Dave Petley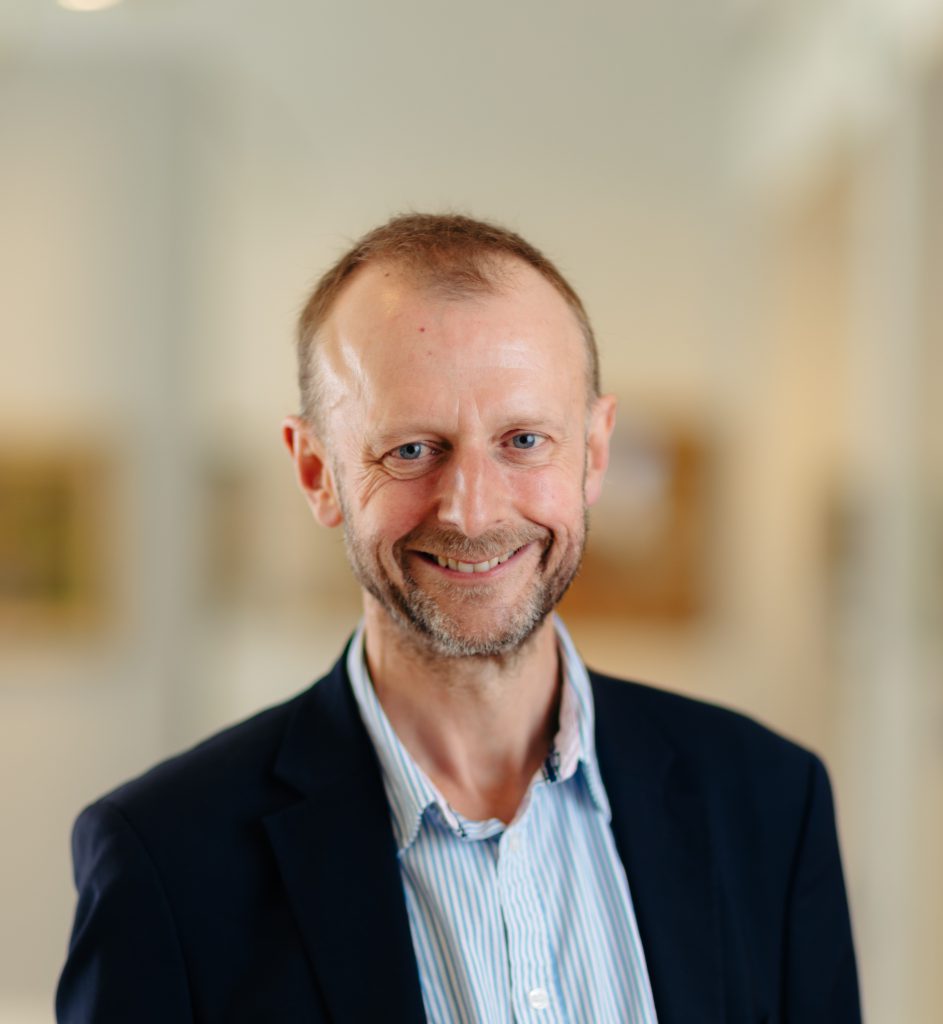 Dave joined the University of Hull as Vice-Chancellor in September 2022. He is a geographer and earth scientist with more than 30 years' experience across a broad range of universities; his research focuses on natural and environmental hazards. He is recognised widely as a world leader in the study and management of landslides.
He brought extensive leadership experience to Hull, holding leadership roles at Durham and East Anglia before joining Sheffield as VP-Research and Innovation, becoming VP-Innovation in 2020.
He also provided Executive Board level leadership of the Advanced Manufacturing Group, and was a founding Non-Executive Director of Northern Gritstone, an investment company supporting research commercialisation in the north of England.
Professor Petley Register of Interests (PDF, 392KB)
Julian Free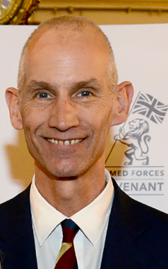 Julian Free is responsible for People Services and Operations and the University's Regional Engagement Strategy. This seeks to cohere engagement across education, civic institutions and employers to increase regional economic prosperity through innovation and the creation of high value jobs. The aim is to help increase local revenue to enable the development of new civic assets, which enhance the Region's cultural capital and make it more attractive.
Julian Free Register of Interests (PDF, 179KB)
Ruth Carver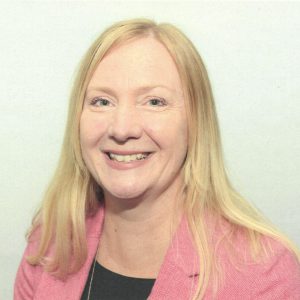 Ruth is Chief Executive of the Greater Lincolnshire LEP and is responsible for the day to day running and development of the LEP. She works closely with the board and guides the strategic direction, ensuring it retains its focus on productivity, creating jobs and removing the barriers to economic growth. Ruth enables Greater Lincolnshire businesses to have a voice at the highest possible level, by representing them at Westminster and liaising with key influencers on the topics that are important for our area.​
Ruth Carver Register of Interests (PDF, 411KB)
Pat Doody
Pat has worked in Greater Lincolnshire for over 30 years, most recently as Area Director for NatWest Commercial Banking, a role where he oversaw a team focussing on many of those sectors key to the local economy ie manufacturing and technology, visitor economy, healthcare , agriculture and logistics. He retired from that role in early 2020 and now undertakes Non Executive roles. He maintains a close interest in Education, having been Vice Chair of the Lincoln College Group and is an advisory board member of The University of Lincoln International Business School as well as member of the local Employment and Skills Board.
Pat Doody Register of Interests (PDF, 419KB)
Jason Papprill
Jason Papprill is the Partnership Director at Equans (formerly Engie) the private sector Regeneration partner of North East Lincolnshire Council. Jason has an extensive career in real estate, property and construction, working with both the private and public sectors to deliver a range of complex regeneration schemes across the UK. Prior to joining Equans in September 2021, he worked with the Department of International Trade based in Whitehall supporting large scale inward and foreign direct investment in to the UK.
Jason Papprill is the Partnership Director at Equans (formerly Engie) the private sector Regeneration partner of North East Lincolnshire Council. Jason has an extensive career in real estate, property and construction, working with both the private and public sectors to deliver a range of complex regeneration schemes across the UK. Prior to joining Equans in September 2021, he worked with the Department of International Trade based in Whitehall supporting large scale inward and foreign direct investment in to the UK.