Our Voice Listen Up
What is Our Voice Listen Up and what do they do?
Our Voice Listen Up is your Council for children in care. Young people in North East Lincolnshire aged 10 to 17 can attend the group to take part in discussions about issues and topics that are important to them. Group members meet regularly to take part in discussions, activities and eat together.
The group also meet with managers, attend regional meetings and events and also help with interviewing and training staff.
Virtual group members
If you do not want to come to a group but still want to contribute to the work they do, you can sign up to be a virtual member. By doing this you can post ideas for discussion and give your views on topics we are working on through email, text or social media.
Find out more and make a request
To join the group or become a virtual member complete the Your voice request form .
You can also contact us by phone on 01472 326292 or by email at advocates@nelincs.gov.uk.
"North East Lincolnshire Council are committed to safeguarding and promoting the welfare of all children, young people and staff and expect the same commitment from all staff and volunteers."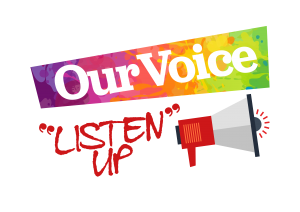 Related content
Contact details
Email: advocates@nelincs.gov.uk
Telephone: 01472 326292