Building control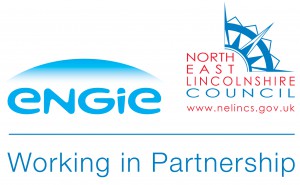 How to apply for building regulations and report a dangerous structure.
Building Regulations
Building Regulations exist to ensure that newly designed buildings and alterations are constructed to meet minimum standards in the following areas:
• Health and safety
• Access and facilities for all
• Conservation of fuel and power
For this reason, there are guidelines about the construction of foundations, floors, wall, roofs, drains, etc. The regulations about buildings and fire safety are particularly complex, and it is advisable to seek advice at an early stage so please contact us.
Building regulation applications are processed by the building control service and the main functions of this are as follows:
• Ensure building regulations are achieved
• Provide help and advice to customers regarding building regulations
• Give help and advice on the safety of sports grounds
• Provide help and advice on dangerous structures including issuing appropriate notices
• Arrange appropriate notices and action in respect of demolitions
Please be aware that the building control service only deals with the construction aspect and in some circumstances you will still need to gain planning approval for any work being carried out.
If you are considering any sort of building work or alterations then contact us for free friendly advice.
Building control public access
View and track building control applications on the public access portal.
Make an application
Online application submissions
We recommend the online application submission facility as it allows customers to submit applications electronically saving time and printing costs.
If you are a regular user of the online facility, i.e. an agent, it is beneficial for you to register your details. This will save time re-entering your personal details every time you submit an application.
Simply complete the registration form and proceed. A confirmation email is automatically sent to you, which needs to be activated before using the submission facility.
Submit a building control application
Applications can also be submitted through the Planning Portal using the link in the related websites section.
You can also download a form from the related documents section and submit to bc@nelincs.gov.uk or post to the address in the contact details section.
Fees
Please contact us for a no obligation quote for your building regulations.
Payments
Payment can be made by cheque to ENGIE Services Ltd, by card, in person or over the phone.
Building Control Service, Origin 2, Origin Way, Europarc, Grimsby, North East Lincolnshire, DN37 9TZ.
Email: bc@nelincs.gov.uk
Telephone: 01472 326289 – option 2
Opening times: Monday to Friday 9am to 5pm expect bank holidays