Phone 'n' Ride
Phone 'n' Ride service is back from 1 June 2020
Phone 'n' Ride is set to be back up and running from Monday 1 June to support local residents with essential journeys such as travelling to and from work, attending medical appointments and essential shopping. Temporarily, the service is unavailable for leisure and social trips.
There will be a range of new safety measures for passengers and drivers, including enhanced cleaning routines and social distancing measures.
If you would like to register and book a journey, contact the booking team on 01472 324440.
Phone 'n' Ride service
Phone 'n' Ride is an on demand bus service with no fixed route or timetable. You make the bookings and tell us where you want to go.
We have three buses in both the rural and urban areas of North East Lincolnshire. All of our vehicles are low floor suitable for wheelchair access, but are not suitable for large powered scooters.
Register or book a journey
To register and book a journey call 01472 324440 from Monday to Friday, 8:30am to 5pm (except bank holidays).
The online booking system is currently being upgraded and is not available.
Data Protection
We collect and process your personal data to allow you to arrange transport through the Phone 'n' Ride service. We will process your personal data in accordance with the General Data Protection Regulation (GDPR) and only disclose your personal data to the operator of the service.
For further details about the processing of your personal data please see the Full Privacy Notice below or go to our Data protection page.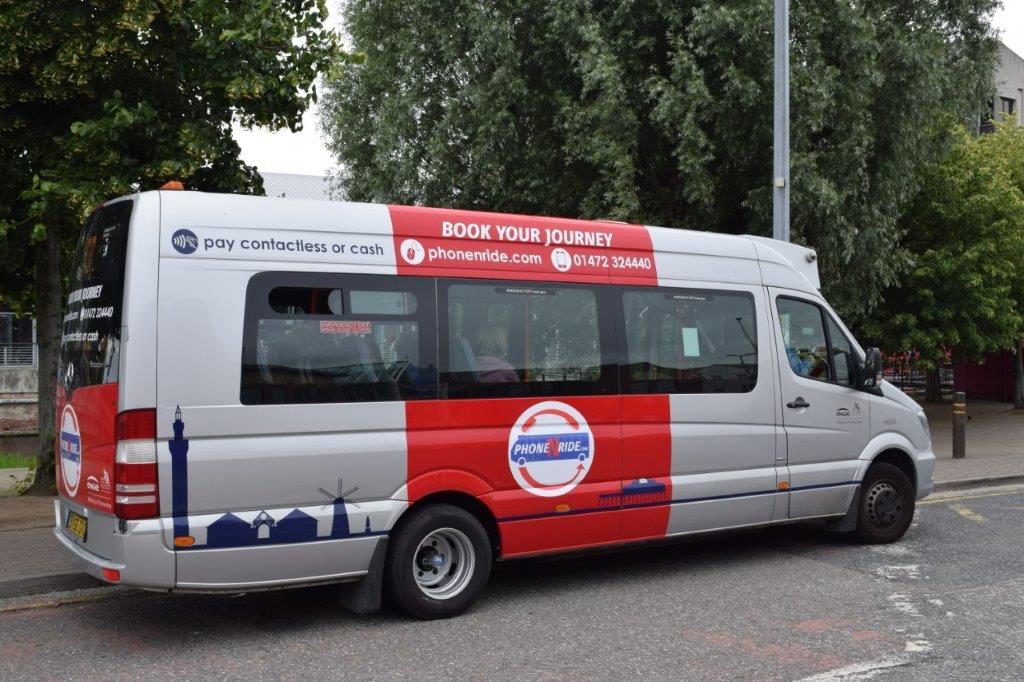 Contact details
Phone n Ride, New Oxford House, 2 George Street, Grimsby, North East Lincolnshire, DN31 1HB
Email: phonenride@nelincs.gov.uk
Telephone: 01472 324440
Opening times: Monday to Friday 8:30am to 5pm, except bank holidays